Microsoft recently filed a trademark for a mysterious logo that reads 'S'. The logo has been reported to be related to video game consoles, mainly for use with an external display screen or monitor. It looks like the logo is trademarked for Project Scorpio. Well, now there's a new name for Project Scorpio and it's officially called Xbox One X. Microsoft has unveiled the most anticipated gaming console at E3 2017. Read on to find out more!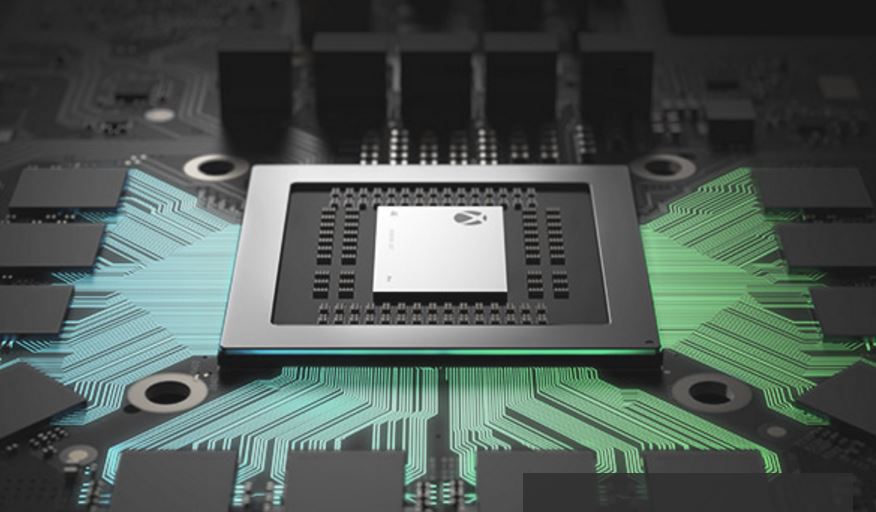 Microsoft announces Xbox One X
Microsoft has officially named Project Scorpio gaming consoles Xbox One X. Microsoft claims Xbox One X is the world's most powerful console with 40% more power than any other, providing immersive true 4K gaming experience. Xbox One X comes with 8-core custom AMD CPU clocked at 2.3GHz. The powerful CPU is expected to bring in enhanced AI, real world detail and smoother interactions to gaming.
Xbox One X comes packed with 12GB GDDR5 graphic memory, which adds speed and power to game performance, enabling quicker load times. A 6 Teraflop GPU enables 4K environments and characters to become more realistic than ever with more detail and smoother animations. With 326GB/sec memory bandwidth, game graphics, Microsoft claims, will be faster and more detailed.
Xbox One X uses advanced liquid cooling and supercharger-style centrifugal fan to ensure maximum cooling with minimal noise. Xbox One X also uses the hovis method – a cutting-edge digital power delivery system that custom tunes each console's voltage. Perhaps, the one feature that stands out among the rest is the 4K support.
On the connectivity front, Xbox One X comes with 2 HDMI ports – 1 HDMI 1.4b in, 1 HDMI 2.0b out, 3 USB 3.0 Ports, IR out, S/PDIF and Ethernet Port. Xbox One X will release globally on November 7. Watch the video to know more –