The slimmed down version of the Xbox One, titled Xbox One S, will release in a few regions on August 2nd, 2016, Microsoft has announced. The model available on launch will be the 2 terabyte variant, and if you've preordered it, you should receive it on that date. This version of the console will be priced at $399, but there will also be other variants of the Xbox One S: a 1 terabyte version, priced at $349 and a 500-gigabyte version, priced at $299.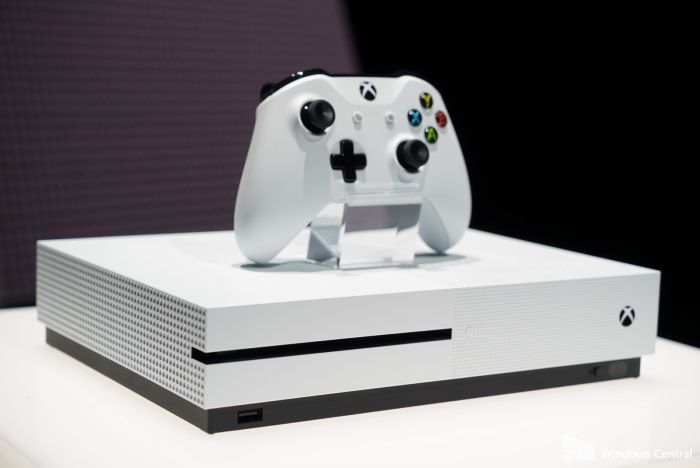 The chief difference between the Xbox One and Xbox One S is the smaller size, with Microsoft claiming a size reduction of 40 percent. There's a USB port in the front now, as well as an infra-red blaster. There's also a built-in power supply, so you won't have to worry about a power brick this time. There's also support for High Dynamic Range for both games and videos, which allows for higher contrast.
According to Windows Report, the console's launch will also be the debut of the new Xbox Wireless Controller, which supports Bluetooth. This allows it to be used with any Bluetooth-enabled PC, apart from the Xbox One console it was built for.
Are you interested in buying an Xbox One S? Let us know in the comments below.