Xbox One news for past week include latest Ark Survival Evolved TEK Cave and Volcano Patch, Shadow Warrior 2 Release, Xbox Backwards Compatibility games 70% discount and the news of Phantom Dust availability on Xbox One for Free.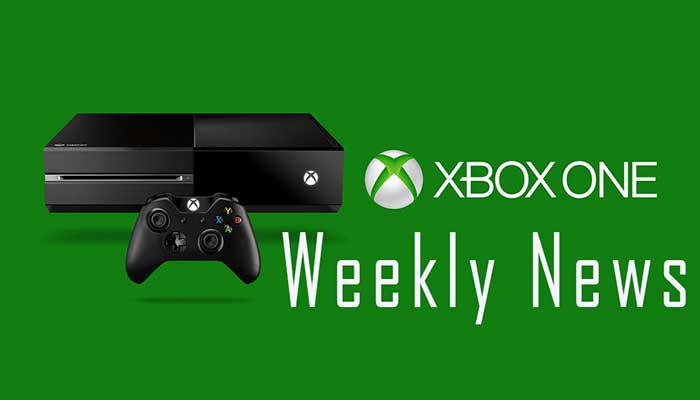 A number of other news came in too but these are the most important ones and we've compiled them here just to let you have a brief weekly roundup. Let's take a look at what we were entertained to last week for Xbox One.
Ark Survival Evolved TEK Cave And Volcano Patch Update
Last Week saw another big update for the popular Ark Survival Evolved on Xbox One. The new update offers both TEK Cave and Volcano Patch and it is available for download via the Online game store. Studio Wildcard confirmed the update for Xbox One and it is about 18 GB in size.
The Update includes four new Dinos, Giant Bees, TEK Gear including TEK Grenades and TEK Turrets, new character hairstyles, new music tracks, and the re-imagined Volcanoes. The four new prehistoric creatures include Apis Lithohermaea (Giant Bees), Kentrosaurus Aethiopicus (belongs to the Stegosaurus family), Liopleurodon Magicus (The Magical Beast), and Daeodon Comedentis (An Entelodont Species – belongs to Omnivorous Family).
With the newly added Dinos, the latest update also offers a variety of new TEK Tier gear and more live Volcanoes for the game. As the new volcano regions are also now part of the game, many players will have to move away their bases from the lava flow regions. You can check out the new gameplay images and full patch notes here.
Shadow Warrior 2 Release on Xbox One
Another one of the top trending news of the past week is the release of Shadow Warrior 2 on Xbox One. The game released on PC last year, but it is now available on all the major gaming platforms as well as Xbox One. In addition, with the release of the game, fans have an opportunity to have some bonuses with the game as well.
If you manage to buy the game on or before the June 2, you'll get the original game for free on Xbox One. Furthermore, for this period, the game will remain available at discounted prices. This means that the fans will be able to buy the game in $35 instead of the original price which is $40. It is available for Xbox One on Microsoft's Online store.
Backward Compatibility Xbox 360 Games At 70% Discount
Xbox One Backward Compatibility last week offered games with a striking 70% discount rates. Games such as Red Dead Redemption and Black Ops 2 are also selling on 70% discount. Last week, Microsoft also added three new games to the Backward Compatibility as well. This amazing news came out on twitter via the Xbox's Larry Hyrb who stated that these games are particularly unique.
The games that joined the Xbox One Backward Compatibility games list include titles such as;
Steins; Gate
Steins; Gate: Hiyoku-Renri no Darling
Steins; Gate: Senkei Kousoku no Phenogram
Before being part of the BC list, all three of these games were released in Japan only. But, now fans can enjoy all three of them on Xbox One, thanks to the Microsoft's Backward Compatibility initiative.
In total, 275 games are now available on 70% discounted rates for all the fans worldwide. Some of the titles are even available with a 75% discount as well. As the sale of Xbox 360 games is on the peak, you can pick up some of the most anticipated and popular titles in the following discounted rates. Check out the list below.
Banjo-Kazooie: Nuts & Bolts – 75% off
Bioshock – 50% off
Dead Space – 67% off
Fallout: New Vegas – 67% off
Hitman: Absolution – 75% off
Gears of War 2 – 75% off
Grand Theft Auto IV – 50% off
Mass Effect – 75% off
Red Dead Redemption – 60% off
The Witcher 2: Assassins of Kings Enhanced Edition – 75% off
XCOM: Enemy Within – 75% off
Phantom Dust Released On Xbox One (Free to Play)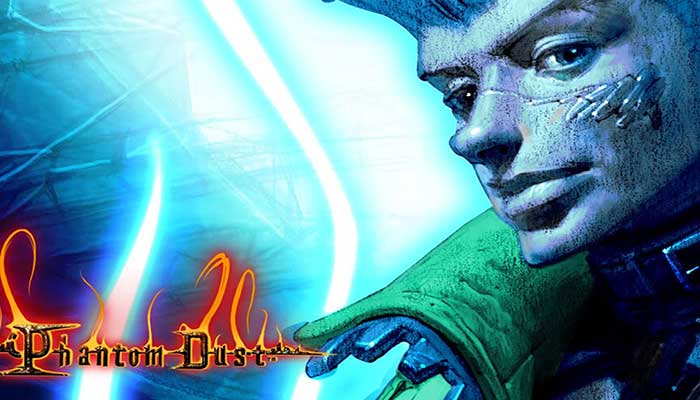 Finally, we have a fantastic news from the past week for Xbox One. As the reports suggested, the cult classic Phantom Dust became available on Xbox One last week. This game is totally free to play and is easily available via the Microsoft Online store.
This remarkable game is remade for all the modern gaming consoles. It was originally released back in 2004 on the Xbox in Japan. With a worldwide acclaim and huge demand, the game is now finally available to all of the major gaming platforms including the Xbox One.
For the most, the game is totally free to download and play. However, the game's DLC has an affordable price tag. It offers 4K support as well as it runs at 1080p on Xbox One.
Considerably, as Xbox One hasn't got any good exclusives, games like Phantom Dust are sure to offer something really excellent and it is well-received by the players worldwide. Check out more about Phantom Dust on Forbes.
Follow-Up
All the above-mentioned news about games are from the last week. We've managed to pick up some really good ones and share with you to offer a brief weekly news roundup. Hopefully, you'll like it. If you think we've missed out on something really exciting, do let us know via the comments.