If you own an Xbox One, be prepared for the March Xbox One Update, which will soon be made available to you completely free. Apart from bringing back a number of old favourites, the update will enhance other new features. Let's take a look at what to expect.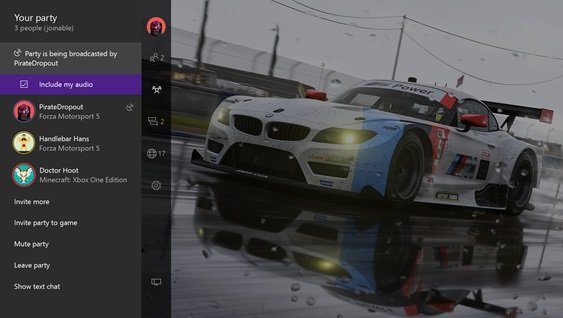 The Xbox One Store is one of the highlights of the new update. Xbox One owners can now head over to the Xbox 360 Store to purchase backward compatibility games for their consoles. This is a pretty neat feature for those of you wanting to try Xbox 360 games but did not have the game in your account already.
You can now reset without deleting games: which is very handy if you're having a problem with your console and need to reset it. Now you will no longer lose your digital games if you do this, thanks to a new option to keep your digital game collection intact.
Party Chat has been improved, and you can now have 16 different people in a single party chat at any given time. It's also easier for Twitch viewers to get the full experience now, and you can get Xbox One owners to share their Party Chat audio too.
The Xbox Elite Controller gets Granular Sensitivity Controls, for just that perfect precision you need in pro games.
You can now change the Game DVR Recording length, to 15 seconds, 45 seconds, 1 minute, 3 minutes or 5 minutes. The saved clips will go on Xbox Live, but can also be uploaded to OneDrive.
Xbox Guide now has Achievements, which saves screen estate so that you can just head over to the Guide to track your achievements, instead of checking the Achievements app.
Finally, an upgraded activity feed shows achievements for Xbox 360 games played on an Xbox One, and videos now auto-play. Liking an item in your Activity Feed is now as simple as pressing a button, and links to websites open in the Microsoft Edge browser.
Which feature are you most excited for? Let us know in the comments below.