Xbox users listen up! A new announcement has been made by Major Nelson today, and it has been said that all the Xbox Live Gold members will be getting complete access to all the 14 games on the new EA Access game streaming service without paying for anything. The free, uninterrupted access will be available for one week, starting from January 19th and going up to 24th. Now this is no less than a new year gift!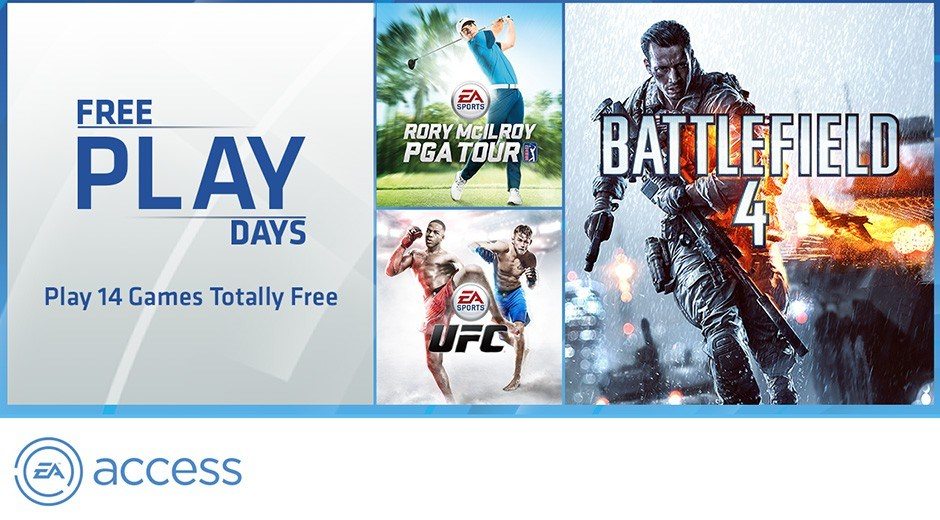 In order to reap complete benefits of this free offer, you need to run those games on the EA Access service. This free offer can be availed only by the members of Xbox Live Gold. If you are a member, just download EA Access Hub by going to the Gold Member area through the home dashboard of your Xbox One. After the app is installed, you get access to games like EA Sports UFC, Battlefield Hardline, Madden 25, Madden 14, FIFA 15, FIFA 14, Titanfall, NHL 15, Dragon Age: Inquisition, Need for Speed Rivals, Plants Vs. Zombies Garden Warfare, Peggle 2, and NBA LIVE 15.
Commenting on the new promotion that provides free Xbox One games through the Xbox Live Gold, Microsoft said:
If you have Xbox Live Gold and own an Xbox One, you can play more than a dozen of EA's greatest games. Explore, lead, and battle in Dragon Age: Inquisition, hit the streets in Battlefield Hardline, be a Titan in Titanfall, and feel the game with FIFA 15 — and that's just the start. After Free Play Days, you'll have the option to become an EA Access member for $4.99 (USD) per month, or $29.99 (USD) for a full year, and can continue playing your favorite Vault games right where you left off.
You can go to the Major Nelson website for more details about the EA Access service. Anyone excited?