Skate 3 and Mass Effect 2 are now part of Xbox One Backwards Compatibility, but where do they rank in our list of the best? Is there an amazing Xbox 360 backwards compatible game we missed on our list? Put it in the comments below.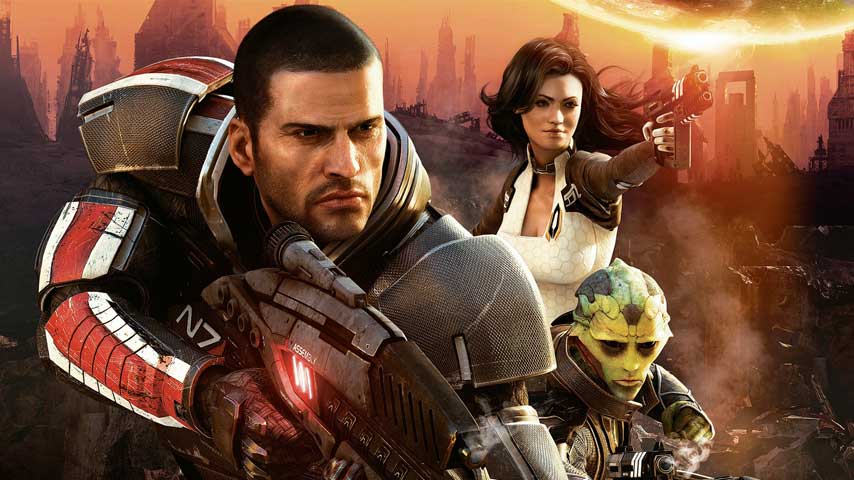 Best Xbox One Backwards Compatibility game to play – Call of Duty World at War
The intense campaign, fun multiplayer, and somewhat challenging zombies mode have kept us entertained for hours. 4 player split screen for this game is one of the best things ever with your buddies. It's amazingly fun, and we were genuinely surprised back then. We find this to be the best COD of all time. We also think that this is the best WW2 shooter we've seen. Sure the multiplayer is hacked BADLY, but just playing this with your friends is good enough.
Bayonetta
Bayonetta is simultaneously gratuitous, ludicrous, and marvellous, but that's precisely why it's such a wild and fun adventure.It's truly in another class to every other game in this genre. Near infinite layers of dynamic sandbox combat and it's unfortunate some people won't get near to witnessing this very satisfying depth. Exceptional but you might not realise this until maybe your third playthrough.
Sonic & All Stars Racing Transformed
We absolutely love this game. Our only two issues are that the roster could be better (No Ryo Hazuki on consoles, a lack of characters from lesser know Sega franchises etc) and we feel the controls could be a bit tighter. But, overall, a fantastic game that we personally prefer over any Mario Kart game.
Lost Odyssey
The only problem we had with this game was when they stuck you with a party of mages for a long time. That was the most difficult part of the game for many players, everything else was good and it's a must play for JRPG fans.
Skate 3
EA's latest skater caters to newcomers and experienced boarders alike, and features a robust system for creating and sharing content. It's where your opponent does a trick and then you copy him. If you don't copy it or bail, you get a letter, and if he messes up, it's your turn.