Mass Effect 2 and Mass Effect 3 are now both Xbox One Backwards Compatibility, EA and Bioware have announced as part of the N7 Day Mass Effect announcements. You can download it now, but you'll have to use the search feature on the store, and click on them in the search result list before you hit enter on your search terms. We know, its a bit of a hassle right now, but the store typically takes a bit to update entirely.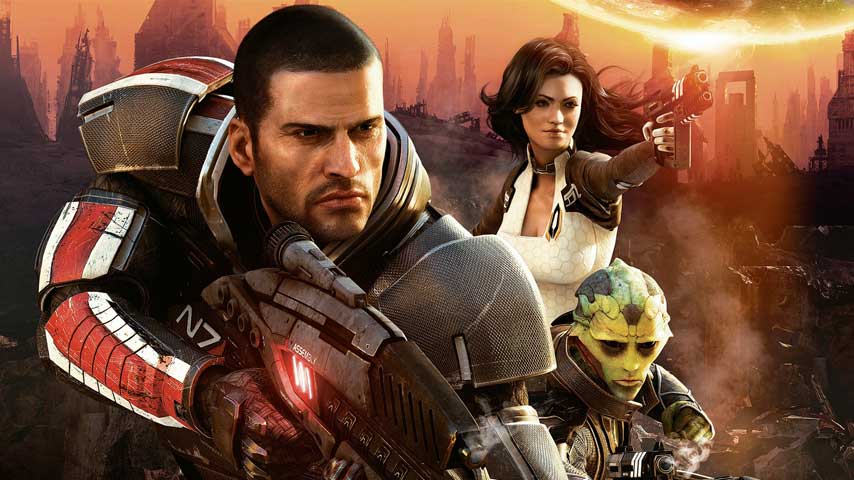 Xbox One Backwards Compatibility Update – Revisit the original Mass Effect classics
We would imagine it downloads all DLC you own and stuff to the hard drive like it does with other Xbox One Backwards Compatibility titles. Also, a fair bet that you use whichever disc and the XO will recognize it and start the game. The BC works by converting the executable to an Xbox One compatible one, it just uses the disc for verification but the game itself runs off the hard drive.
The way it works is that the Xbox prompts you to download an update when the disc is inserted. Essentially, you're running a digital version of the game, and as such only one disc is needed to verify your license. All DLC purchased for BC games works the same way, regardless of the number of disks or if it's digital. You go to "all games & apps", then go to the game title. After that point, you press manage the game and it allows you to install all the DLC you have for that title.
Original Black Ops is also coming to BC. Limbo, Rage, Killer is Dead and Shred Nebula have also arrived to the vault of backwards compatible Xbox One games. Stay tuned to MobiPicker as we keep you updated with all the games releasing for BC so far.