Call of Duty World At War was released in 2008, just one year after the ground breaking Modern Warfare was released. It's predecessor met with outstanding critical acclaim and World at War received an almost similar reaction because it was nearly identical. World at War preserves a lot of the elements that made Modern Warfare great. Tightly tuned weapons, mature fast-paced action and a deep engaging multiplayer system. Xbox One owners can now rejoice because Xbox One Backward Compatibility Update now includes this game as well.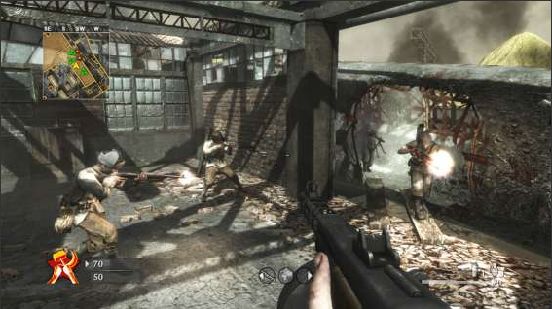 Xbox One Backward Compatibility Update now includes World at War
The new World at War WWII campaign is emotional and exciting. It's very familiar territory for anyone even remotely acquainted with the FPS genre. It's most famous weapons, the flame thrower, gave us a lot of joy when we flushed out Japanese troops from the bushes and foliage on the Pacific islands.
Battlefield 1 isn't the first game to introduce the bayonet. It was World at War which brought it into play for the first time. It will be a joy for Xbox One players to once again dive into all the close quartered fast paced action. The new campaign is arguably more emotional than that of its predecessor.
It's a great time to be an Xbox One player as you will get a chance to play the Modern Warfare Remastered and the new World at War thanks to the Xbox One Backward Compatibility Update.
Let us know whether you will be playing Treyarch's WWII shooter on your Xbox One. World at War also introduced the iconic zombie mode which is now a trademark mode of the series. It'll be fun to shoot all those Nazi zombies once again. Stay tuned to MobiPicker for more news regarding the Xbox One Backward Compatibility Update. More and more games will be added so stay tuned.