It is that time of the month again when Xbox gamers are looking up at the sky thinking what sort of wonderment Microsoft has for them next month. Luckily, they do not have to wait long anymore. Microsoft has finally revealed the full lineup for the Xbox Games with Gold free games for May 2017.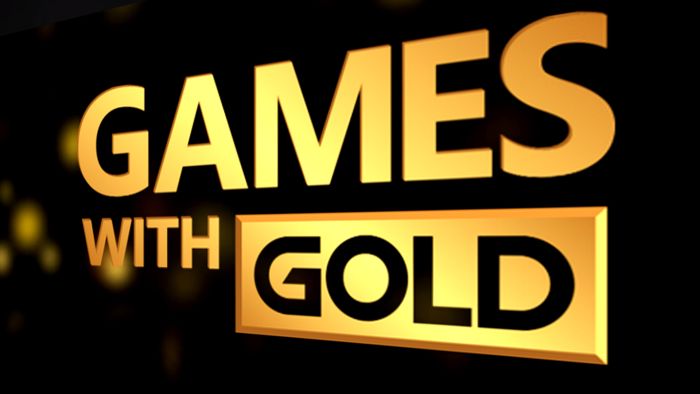 For the month of May, Xbox Games with Gold subscribers will be treated to four new games – two for the Xbox One and two for the Xbox 360.
Free games for the Xbox One
Starting with the Xbox One, Games with Gold subscribers will be able to download Giana Sisters: Twisted Dreams – Director's Cut for the entire month of May. This game was released back in December 2014 on the Xbox One console. It is the successor to the highly famous Commodore 64 game The Great Giana Sisters that was released back in 1987.
The second game for the Xbox One is Lara Croft and the Temple of Osiris. This action-adventure platformer was released in December of 2014 and was developed by Crystal Dynamics. In the game, Lara is accompanied by her rival Carter Bell as well as deities Osiris and Isis as they stop Set from destroying the world. Subscribers can download the game from the 16th of May until the 15th of June.
Free games for the Xbox 360
As mentioned earlier, there are also two games lined up for the Xbox 360 for the month of May. Players will be glad that for next month, two Star Wars titles have made it into the list. The first one is Star Wars: The Force Unleashed II. This third-person action-adventure game is for those hardcore Star Wars fans. The game can be downloaded for free from the 1st to the 15th of May only.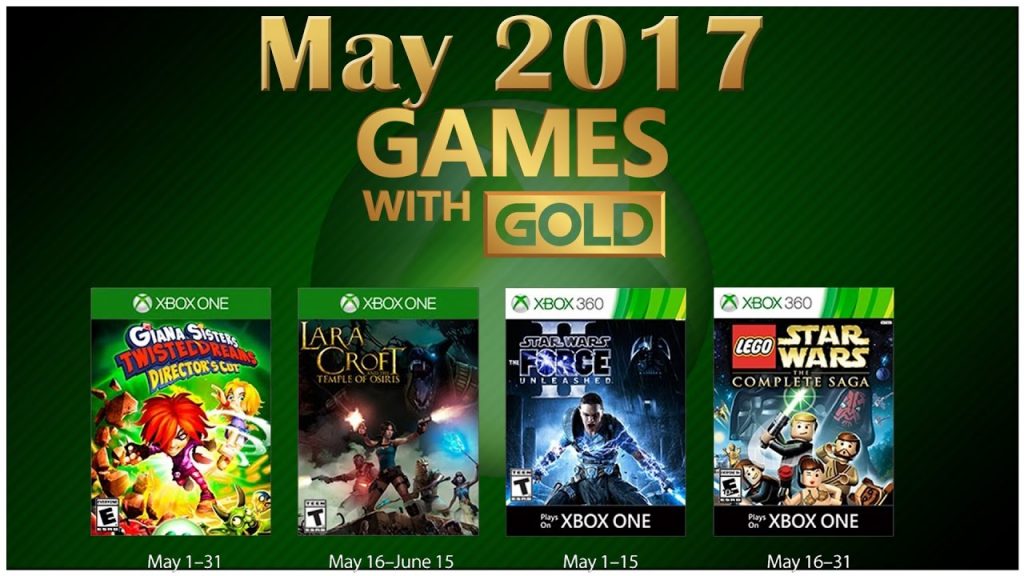 Finally, for something a lot less serious and more on the fun side, there is LEGO Star Wars: The Complete Saga. This game will surely unleash the inner kid on everyone as it releases for free download starting on May 16. Just like the first free game for the Xbox 360, this one is only up for 15 days. So better you make a note on when you can download so you do not miss out on the opportunity.
Are you excited for the Xbox Games with Gold lineup for May? Do let us know in the comments section below.
Check Also: 20 Best GBA Games Of All Time – 2017