Culture Club's Boy George has apparently got banned from ITV after he made some remarks about Honey G, who is already quite a controversial contestant. Boy George reportedly called Honey G a "joke" and said he is "ridiculous", and the pop star revealed via tweets that ITV has decided to ban him.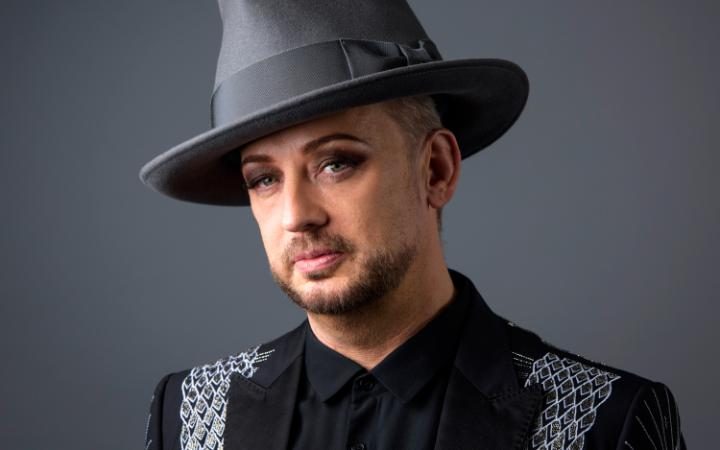 Boy George's first tweet this evening was "Is Honey G still in XFactory?". He also tweeted "@ITV banned @RealCultureClub from performing on XFactory because I said Honey G should be on @BGT #hilarious", though this tweet was deleted soon. Boy George, who has been a judge formerly on "The Voice", recently said on Great Morning Britain,"I think, in a way, the reason why pop music is so bad is because the public are dictating the art form. All these shows, everything's a format. Nobody's really individual any more."
Commenting on Honey G, Boy George said,"I think she'd be a great Britain's Got Talent kind of contestant, but I think for a singing show, it's ridiculous. The fact that Freddy got sent home and other people got sent home and she got kept, it's like a joke. You know? A joke." This apparently led to ITV banning the pop start.
The Culture Club singer got support from his fans who vented out their disgust at ITV on Twitter. One fan tweeted: "@BoyGeorge @ITV Seriously! How ridiculous. Aren't people allowed freedom of opinion anymore. Nevermind you're too good for them."
Well, our advice to reality show contestants- watch what you speak, or you might just get banned!