Wrestling fans eagerly waiting for Bill Goldberg – who will soon join the likes of Sting, Arnold Schwarzenegger and the Ultimate Warrior as WWE Hall of Famers – in WWE 2K17 need not be disappointed. World Champion and WCW Legend Bill Goldberg is indeed featured in the game. Goldberg, talking about his inclusion in the game roster, said it was an honor for him to be included in the roster. If you want to get Goldberg wrestling immediately, there is a catch – you can only get Goldberg through a pre-order bonus. This bonus may soon become paid DLC. But as of now, pre-order bonus is the only way to get Goldberg.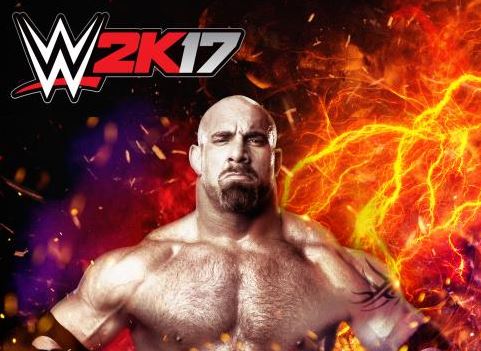 Goldberg will make his appearance in the game in two versions – one that relates to his WWE tenure and the other that relates to his time in WCW. You can play both versions of Goldberg in the game. Besides Goldberg, the pre-order bonus also includes these characters –
Appollo Crews
Shinsuke Nakamura
Nia Jax
How To Unlock The All-Powerful Goldberg
Those who did pre-order the legend however, couldn't find him anywhere in their downloads. It's quite strange that what has been promised as a pre-order bonus fails to show up when you do order one! The elusive Goldberg character that you can use to fight other wrestlers seems to be somehow missing in the roster. If you have been facing the same issue, GameFAQs provides some tips which you can use to unlock Goldberg –
1. PS 4 Users
PS4 users can head to the Download List on PlayStation Sore and manually download Goldberg.
2. Xbox One Users
On Xbox One, you may find the Goldberg Pack in the "Manage Game" segment of the Games section.
3. Manually download and install Goldberg's data
If you take a look at the Downloads area of the game, you may see "Waiting to Install" beside Goldberg. The "Waiting to Install" is an indication that you have to manually download and install Goldberg's data.
4. E-mail Code
Those who pre-ordered the pack in Amazon got the code in an e-mail. If you haven't received one, e-mail/call Amazon support to get your code.
These methods are not guaranteed to work. However, you can give them a try. If all these methods fail, you can still go ahead and call/e-mail the retailer or WWE about the problem. The game is expected have a fix for the problem soon.