There is still a month left until WWE 2K17 is released and the developers have been busy increasing the hype for the game by revealing new stuff from time to time. And today, they have again surprised their fans by revealing the new creation suite which has definitely given an increase to the hype.
Those who have played the previous installment in the WWE 2K series, WWE 2K16 will be aware of the fact that the game featured a huge creation suite. However, WWE 2K17 features a creation suite bigger and better than the one WWE 2K16 had.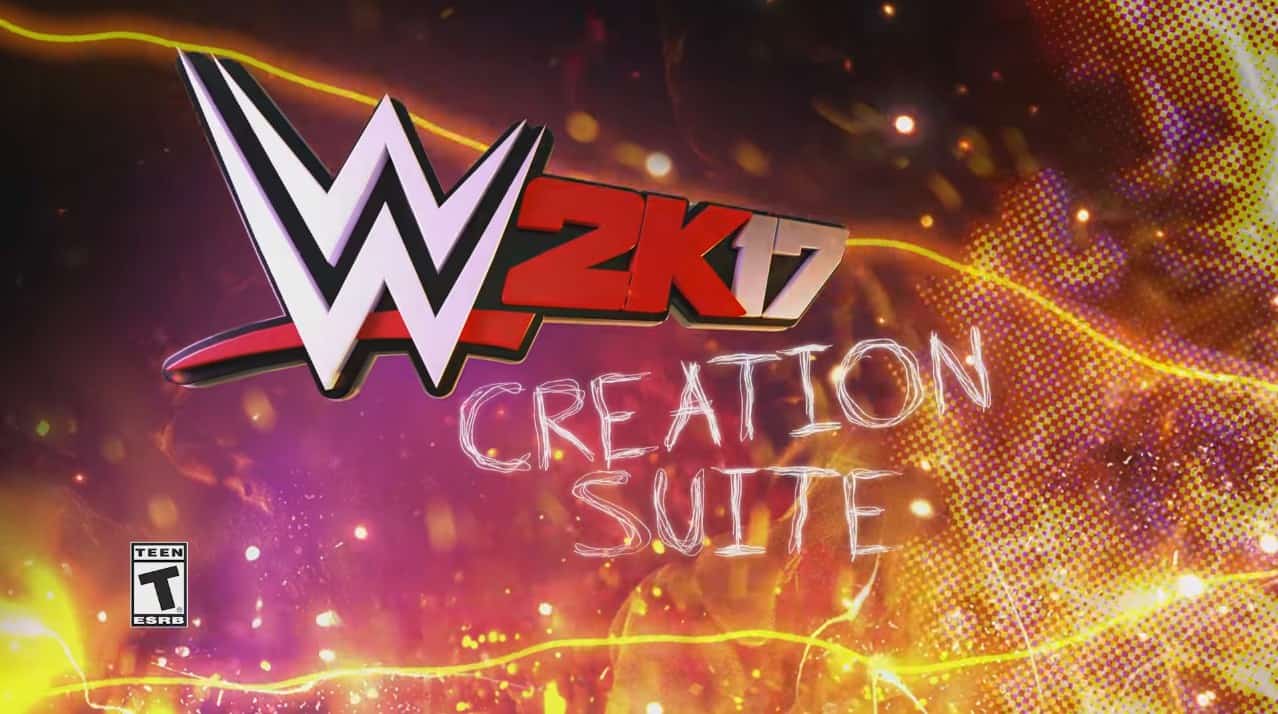 WWE 2K17 Creation Suite Revealed 
WWE 2K17's creation suite was revealed on the official website of 2k, where they shared a video through which players can get an even closer look at the new creation suite.
The video has a length of around 2 minutes and it basically gives players a glimpse at the new creation suite WWE 2K17 will feature. Although the video showcases stuff very fast, but you'll pretty much get an idea of what you can expect to see this October.
WWE 2K17 Creation Suite Features 
At first, we have the Create-a-Superstar feature through which players will be able to choose from a wide range of new hairstyles and facial hair. The Skin Effects feature will allow players to add wrinkles, blemishes, scars, burn marks, bags under the eyes, and much more on their character. Along with this, players will be now able to customize their character's teeth by yellowing them, silvering or even replacing them with fangs.
Secondly, we have the Create-a-Move-Set. Through this new feature, players will be able to finally create a move of their own. Though there was no mention of the Create-A-Finisher feature, but we can pretty much expect it to get revealed soon.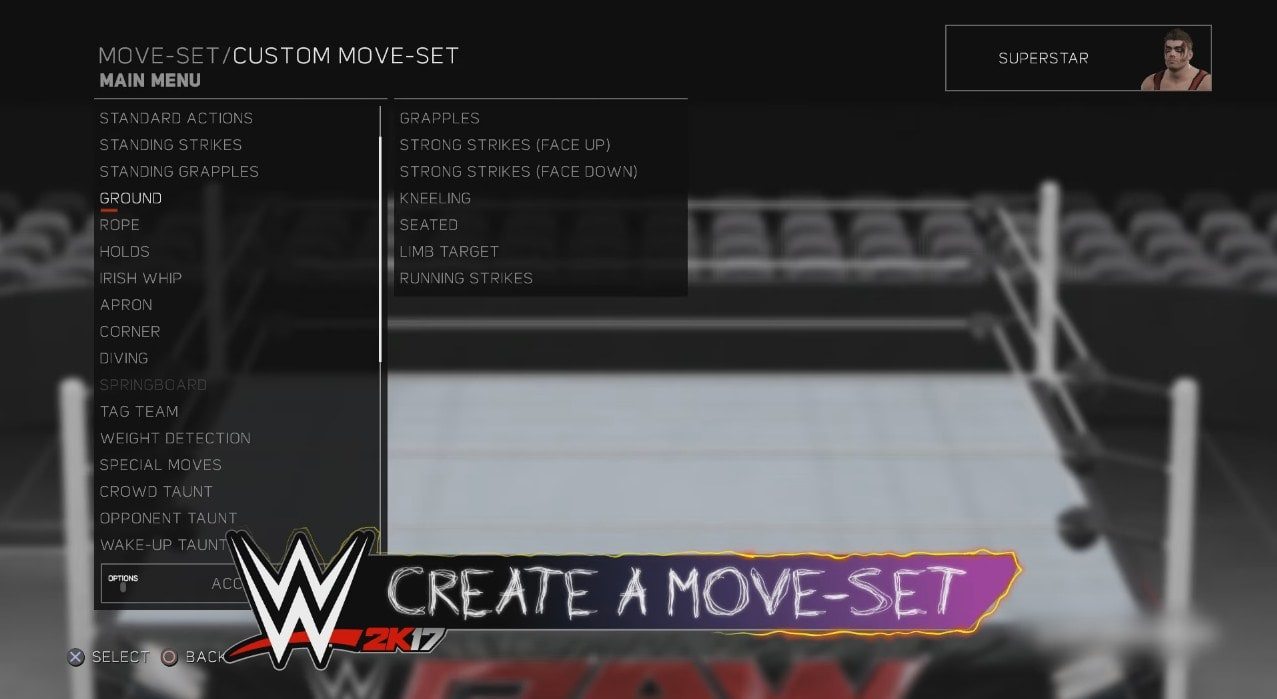 Create-An-Arena is another amazing feature added in WWE 2K17. As the title suggests, players will be able to create an arena of their own. Players will be able to customize the arena by choosing from a wide variety of options. The color of all three turnbuckle pads on a post will be changeable.
Another awesome feature WWE 2K17 will have is Create-a-Video. This feature will be helpful to YouTubers as it will allow them to easily capture gameplay videos through which they can create different kinds of montages. The Create-a-Video feature will allow players to add different kind of effects into videos.
Next up is Create-an-Entrance. This feature is kind of merged with the Create-a-Video feature. You will be able to create a video for your character through CAV which will be played every time your about to enter the ring. How cool is that? You will be able to change the music, template, banners, posters and lighting of your character's entrance video. There is also a Create-a-Victory feature which will allow players to create a unique victory celebration move for their character. Though you won't be able to control every part of your character's body, but you will be satisfied with the move you create.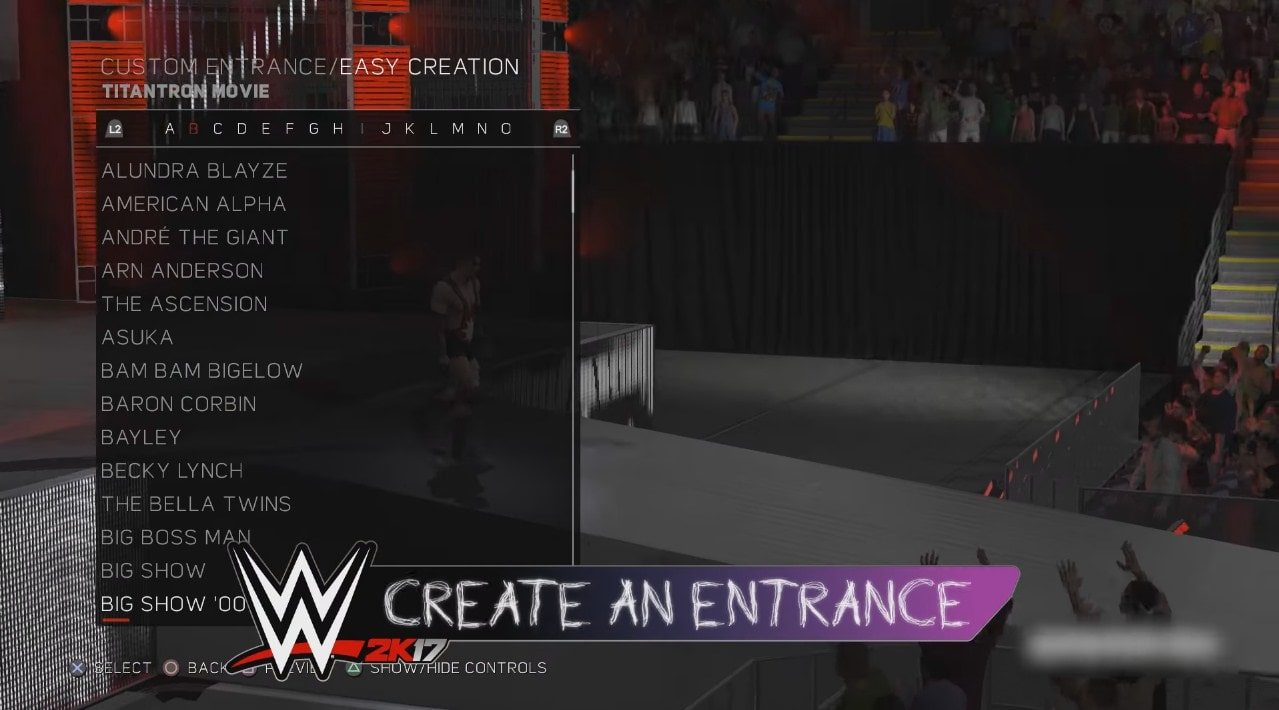 Lastly, there is a Create-a-Show feature through which players will be able to create a WWE Universe of their own. Players will be able to change the theme of ring battles such as black and white, sepia, and "bad VHS", which will kind of make the theme of your Universe old school. From referee's clothing, to audio commentary ("Welcome to Monday Night RAW" or "Welcome to WrestleMania," for example), everything will be customizable. You will just have to come up with original ideas.
WWE 2K17 will be released on October 11, 2017 for PC, PS4, PS3, Xbox One and Xbox 360. The game is developed by Yuke's and published by 2K Sports.
Let us know if you're excited for WWE 2K17 or not in the comments below.