WWE 2K17 is an upcoming professional wrestling video game being developed by Yuke's and Visual Concepts and will be published by 2K Sports for Play Station 3, Play Station 4, Xbox 360 and Xbox One. This will be the eighteenth game in the WWE game series and the fourth under WWE 2K banner and is the successor of WWE 2K16. This game will see the return of fighting in the crowd. The latest news is the addition of four new wrestlers and the official soundtrack.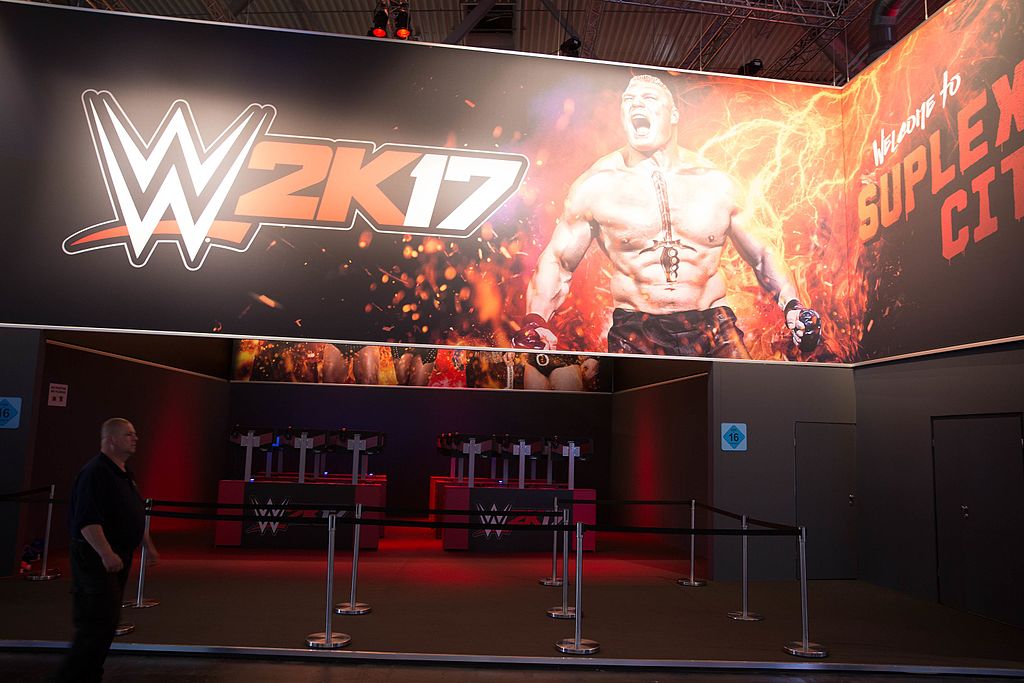 New Wrestlers
The WWE 2K17 roster was missing out a lot of names. Recent updates have however compensated for this. The list now stands at 22. The official list includes – Alicia Fox, Andre the Giant, Baron Corbin, Big E, Billy Gunn, Braun Strowman, Bret Hart, the British Bulldog, Cesaro, Charlotte, Daniel Bryan, Edge, Finn Balor, Hideo Itami, Jake "the Snake" Roberts, Kalisto, Randy Orton, Ricky "the Dragon" Steamboat, Sin Cara, the Rock, Triple H and Tyson Kidd.
In case you missed updates last week, The Miami Herald report included this list – Aiden English, Booker T, Brian Pillman, Brie Bella, Chris Jericho, Diego, Erick Rowan, Fernando, Heath Slater, Jey Uso, Jim Neidhart, Jimmy Uso, Konnor, Larry Zbyszko, Nikki Bella, R-Truth, Simon Gotch, Ultimate Warrior and Viktor. New additions are expected in the coming weeks as the release date of WWE 2K17 inches closer. The release is scheduled for October 11.
Official Soundtrack
As reported by gamenguide, Sean "Diddy" Combs is behind the soundtrack of WWE 2K17. Bringing together a mix of music genres – from rock, electronic dance, heavy metal to hip-hop – Sean has created the official soundtrack for WWE 2K17.
Bill Goldberg is the other coverboy (aside from Brock Lesnar) for the pre-order exclusives of WWE 2K17. Goldberg will be at New York for SummerSlam and this is expected to generate buzz again for another showdown between the WWE champs. Lesnar also called out to Goldberg, by posting a video and using Goldberg's popular catchphrase – "You're next".
The official soundtrack features thirteen songs from a variety of artists from various music genres, curated by Sean Combs. Watch this video of WWE 2K17 Soundtrack –