Sword Art Online: Ordinal Scale is all set to hit global cinemas early next year. Its publisher Kadokawa announced the simultaneous release to be out on February 18, 2017. While the latest announcement did not provide further details, an earlier report had stated that the movie will be screened in nearly 1,000 cinemas across the world.
The movie will be released in 150 theaters throughout Japan on February 18th. The film will feature several regular cast members of the previous two anime series. These characters are Kirito, Asuna, and Yui among others. The role of Kirito will be played by Yoshitsugo Matsuoka, while Haruka Tomatsu will reprise the role of Asuna. Kanae Ito is cast as Yui.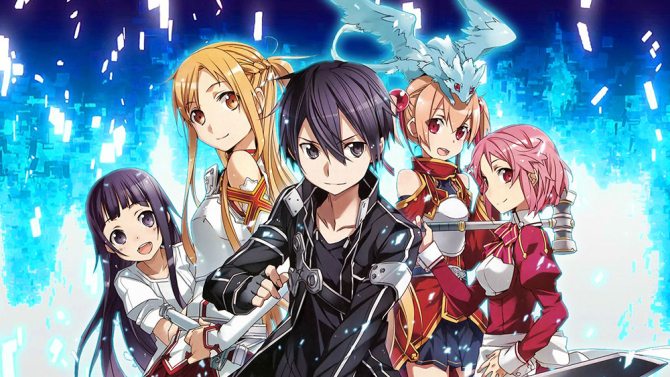 The new characters for the film are Yuna, Dr. Shigemura, and Eiji. Yuna has been described as "an idol in the AR world of Ordinal Scale." This character offers special upgrades to the players who encounter her. Dr. Shigemura is a non-invasive BMI researcher and a professor at TOHO Technological University. Eiji is a swordsman as well as a top ranking player in Ordinal Scale.
The film is based on the original storyline which is set in a world where everyone is enamored with an ARMMORPG game called Ordinal Scale. However, the gameplay starts to spill from this Augmented Reality game into the real world. The film forms the sequel to the final arc shown in the second season of the anime series.
The story has been written by Reki Kawahara, who is also the author of original light novels. Tomohiko Ito is the director of the film. He has also directed the anime series as well as the anime special. Shingo Adachi is responsible for designing the characters while Yuki Kujiura is directing the music.