Final Fantasy 15 still isn't out yet. But if you're looking to get a fix of the RPG series, you can do that in World of Final Fantasy Demo. It is arriving to the PS4 and VITA on October 17. Square Enix has announced the demo recently. You will get a chance to re-acquainted with franchise favorites such as Cloud, Lighting and Squall.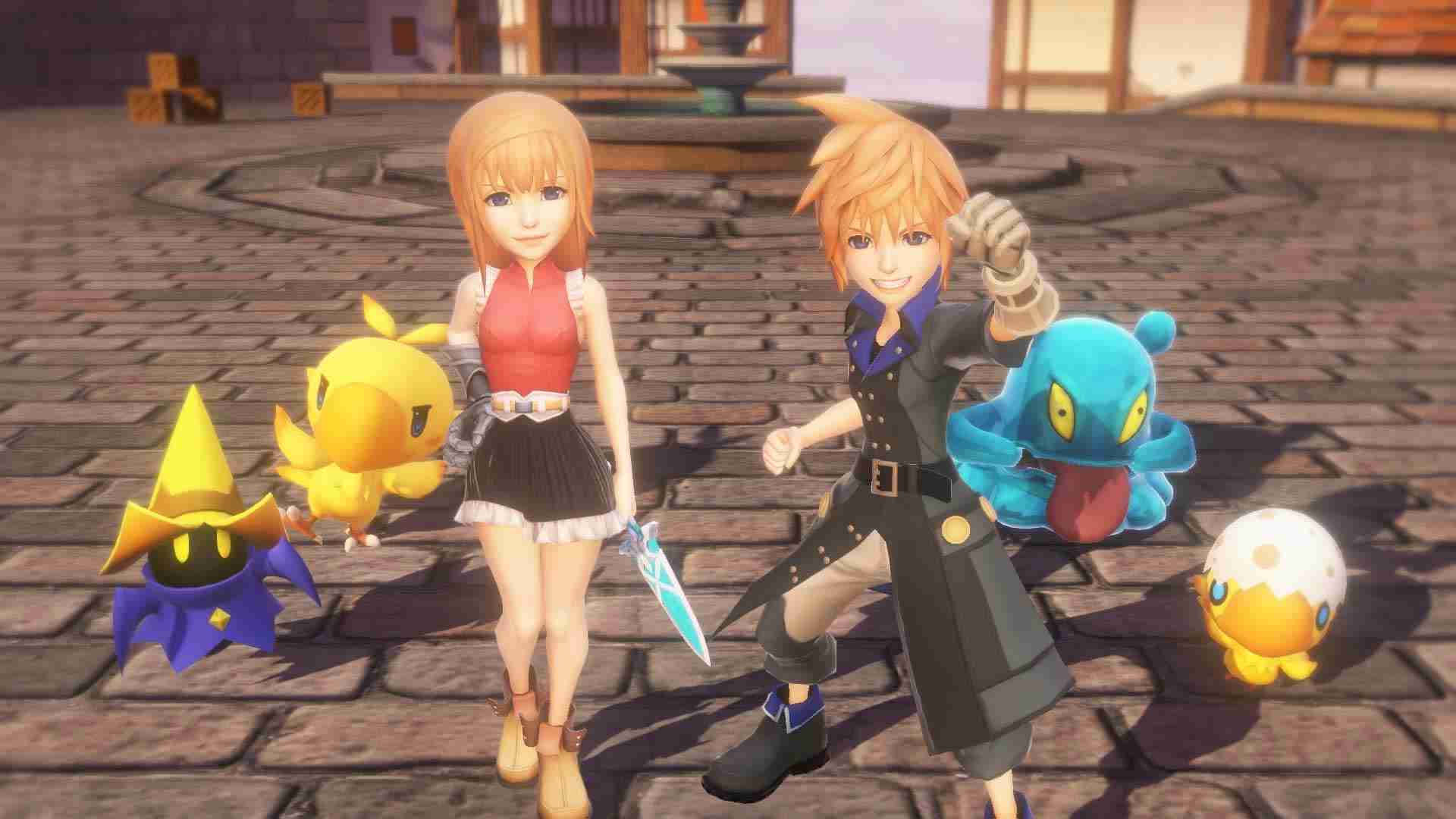 World of Final Fantasy Demo arriving soon
"A New Twist on Classic Battles. Master an all new battle system where players can utilize their captured monsters to create powerful towers of monsters to fight foes. Use the monsters' size, element and order effectively to win the battle

Customize, Evolve and Saddle Up. Strategize over endless customization options by turning monsters into ability-boosting magicite. Leveling and evolving them to gain new specializations or simply ride them to travel faster over the vast landscapes of this toy-like world

A World of Vertical Possibility: Dive into vertically stacked dungeons and use creature abilities and magicite effects to get past obstacles and progress, in this world of stacking objects, the sky is truly the limit."
Also, watch the full-length animated opening cinematic for World of Final Fantasy showcasing heroes Reynn and Lann. They set foot into the magical world of Grymoire, battling menacing Mega Mirages and fighting alongside legendary Final Fantasy characters.
Embark on an adventure unlike any before to an all new WORLD OF FINAL FANTASY. With charming, stylized visuals for both the young and the young at heart, players will collect, raise, and battle iconic monsters by stacking them to form adorable yet strategic monster towers. The memorable legends of FINAL FANTASY come to life in this imaginative, colorful world as an epic story fit for the smallest of heroes unfolds.
Stay tuned to MobiPicker for more news and updates on World of Final Fantasy demo and full game.