A bewildering clip from a live tv interview aired by Denmark's TV2 channel shows a woman in the background vanishing into the thin air.
Expectedly, the video soon went viral and got everyone pondering what could be the explanation behind the mysterious footage. Even the woman herself was not sure what happened.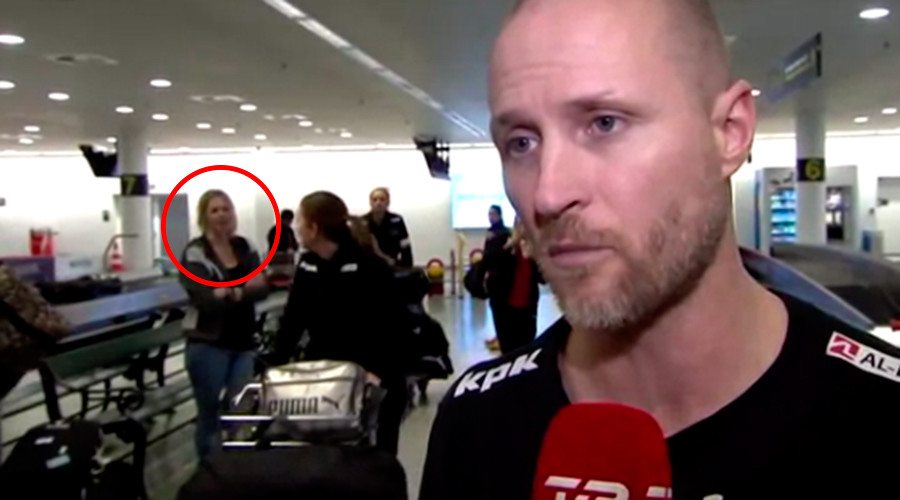 In the video below, you can see the coach for Denmark's women's national handball team being interviewed by the tv channel. However, it is the background that remains the focal point of the video. A woman who can be seen standing behind the coach disappears within a blink eye as another woman momentarily obscures her from the frame.
Admittedly, the internet is full of such spooky videos showing unexplainable events and phenomenon, but this was different from most of them as footage had been aired live and there was no evidence it was doctored.
While many believe that there was something supernatural going in the background of the video, hence this mysterious disappearance, actually it may have been just an illusion caused by synchronous movement of the two women in the background.
If you watch closely, the blonde woman turns a little toward left just when the lady with the baggage was about to obscure her from the view. That was probably because she was about to walk off to the left. Presumably, she moved at the same pace as the lady in the foreground, causing the illusion.