It's coming close to a month since The Witcher 3: Wild Hunt came out and soon won over both critics and audiences with its ridiculously long length and high-quality content. CD Projekt RED is following up on it with the game's second DLC pack, titled 'Blood and Wine', which is expected to release in the coming months.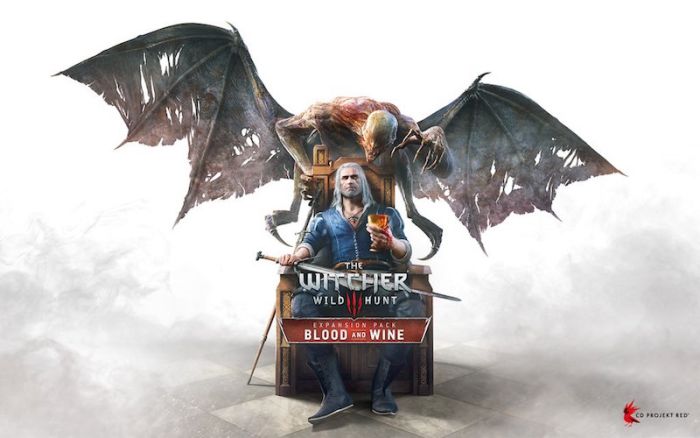 Last week, a leak revealed that the above picture will be used as the box art for the DLC pack when it launches. No release date for it has been revealed, however. A Polish website named GryOnline listed it for an April 26th release, but that seems extremely unlikely now, seeing as CD Projekt RED has made absolutely no mention of the DLC's release date.
This new adventure in Geralt's life will take him to the region of Toussaint, which is based roughly on the culture of the real-world France. Expect lots of wine… and well, blood. Geralt will still be swinging both of his swords, unravelling mysteries, chasing down bandits and killing monsters. Blood and Wine is expected to introduce Bruxas, Manticores and Strigas as new monsters, and returning NPCs will be Anna Henrietta, the Duchess of Toussaint and Vilgefortz. The DLC's gameplay is expected to last about 20 hours, which is longer than a lot of full games these days.
Are you excited for The Witcher 3: Blood and Wine? Let us know in the comments below.