"Winds of Winter" release may be delayed further as George R. R. Martin has taken up yet another project. The writer is already having a busy schedule which has delayed the sixth installment of the "A Song of Ice and Fire" book series. Now, he is reportedly also writing two of the spinoffs of "Game of Thrones" for HBO.
According to Blasting News, HBO is planning four spinoffs for "Game of Thrones." Out of the four ideas, the "Winds of Winter" writer is surely going to be involved with at least two of them. Now fans awaiting the release of the book are wondering whether Martin has already finished the much-anticipated book or not.
Has Martin Finished 'Winds of Winter?'
Just at the start of this year, George R. R. Martin while replying to a query of a fan has said that he had indeed made some progress regarding the book and that it might come out sometime this year. Reports say that the publishers need at least three months to get the book printed and bring it on the shelves.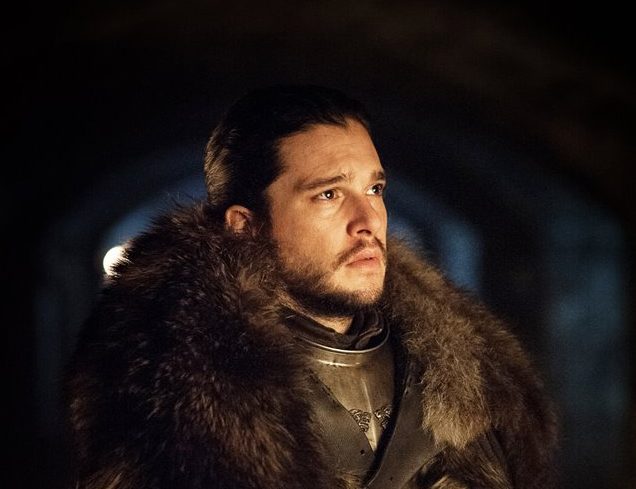 Speculations indicate that if that is the case and the book is already under proofreading, "Winds of Winter" might hit the shelves sometime in June, just ahead of the "Game of Thrones" Season 7 premiere. However, with multiple projects in hand, it does not seem likely that Martin will be able to complete the book sooner as speculated.
'Game of Thrones' Spinoffs May Delay 'Winds of Winter
According to Metro, Martin has teamed up with the cable network yet again to bring spinoffs of "Game of Thrones." As of yet, it is not clear whether these new projects will be prequels or sequels. The source says that the projects are already under development and HBO is keeping all the related information under wraps.
However, a leaked information says that of the four spinoffs each will explore different time periods from the vast and rich universe from the book of George R. R. Martin. The showrunners Dan Weiss and Dan Benioff are already on the board as executive producers but they will not be writing for the spinoffs.
However, the "Winds of Winter" author will be co-writing at least two of the spinoffs which is why the sixth installment may get delayed further.
Also Read: Best Torrent Sites 2017