After all recent talk about Windows Phone being on the brink of death, about sales going down in the gutter and about Microsoft leaving Windows Phone platform and Lumia phone models,  we got one Windows Phone silver lining, and it comes from NYPD.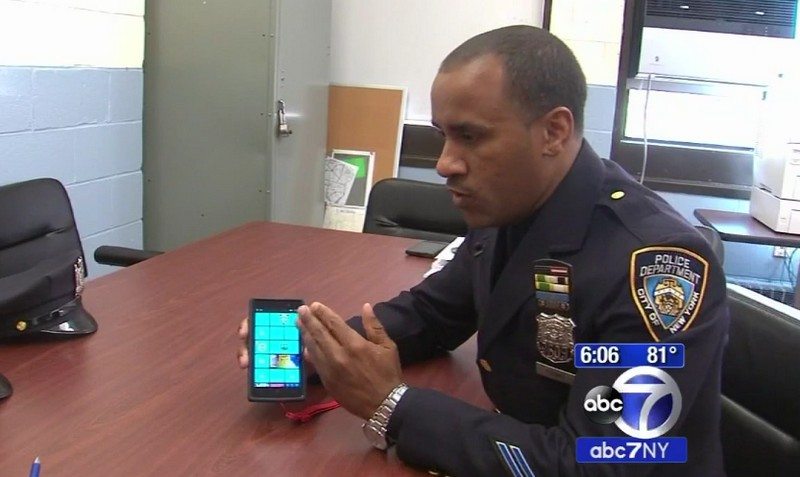 It seems that cops in New York love Windows Phone; they use them every day,  in order to respond to 911 calls much faster. In other words, apps they have installed on their Windows Phone devices are enabling them to be much more productive in their infinite fight against crime. It's simple, they can respond much faster to 911 calls because information from a call presented on their phone's displays includes all details, even before a dispatcher sends an official alert.
Jessica Tisch, NYPD Deputy Commissioner for Information Technology claims that smartphones are now as critical for police officers as their patrol cars. She said that "In the first four and a half months of this year, response times to crimes in progress in New York City are down 12.6% – to lows not seen in over half a decade," and that "We're shaving over a minute off of these average response times. And, somewhat more impressively, for critical crimes in progress, we're also down nearly 12% – to 4 minutes and 26 seconds, from just over 5 minutes at the same time last year."
Statistics report reveals that 7000 officers using Windows Phone devices checked a total of 29,000 911 calls and managed to respond to 300 accident reports and 60 complaints involving crimes or requests for assistance.
As of now, all 36,000 NYPD police officers use smartphones having dedicated software that enables access to emergency call information even before a dispatcher sends an alert. Tisch also said that "This app has completely changed the way we direct police resources to respond to 911 calls. Now, officers get all of the information about the jobs they have to respond to direct to their smartphones. No need any more to wait on a radio dispatcher to direct them to the job."
It seems that Windows Phone still has some faithful users, but the problem is that this demographic is very limited and won't help them much with Windows Phone's awful sales numbers. But all that could change in 2017 when Microsoft should reveal its long-rumored Surface Phone.