Outlook Mail and Calendar are one of the best apps in Windows 10 with the neat design and clean user interface. Microsoft is working hard to improve the app by consuming users feedback and make it better with each update.
One of the most requested feature doing the rounds in Windows Feedback app is the possibility of having multiple windows support to work in Outlook Mail. Like composing an email from a different window within the same application. In fact with UWP applications, it's also possible to achieve this functionality and we have already seen Twitter as Aeries app utilizing the same.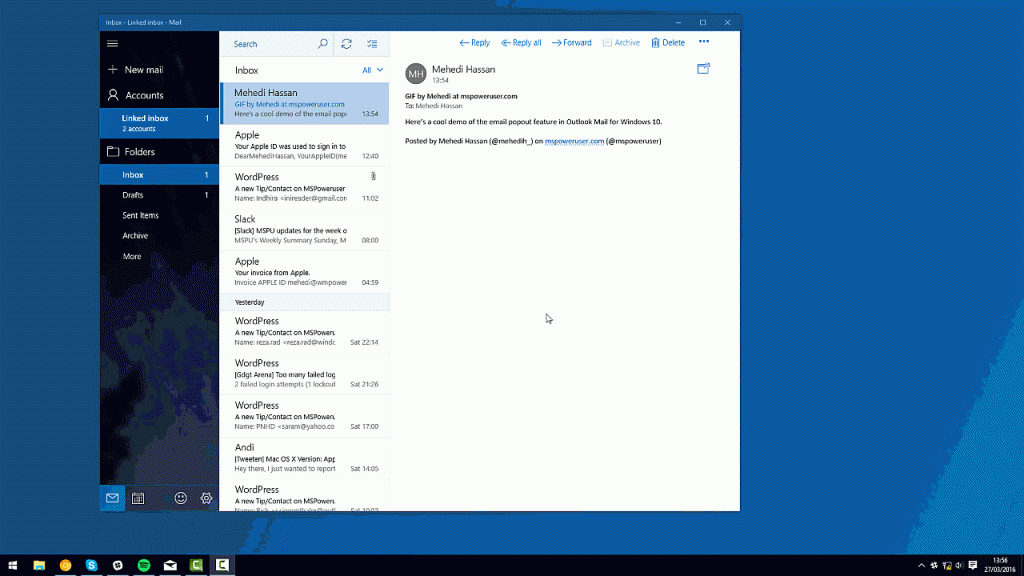 And now, folks at MSPowerUser, who were able to test out an advanced version of Outlook Mail have confirmed the presence of this feature. This will make the app much more productive and score a point in its kitty bag over other mailing offerings.
Since the feature development is complete, we might see the support of multiple windows in Outlook Mail sooner than later. It shall come along with next Windows 10 update.
Let us know in the comments section below if you too waited for this feature in Outlook Mail.