Windows 10 Mobile is coming anytime soon for the windows phone devices. Rumours indicate a next week release, but it is yet to be confirmed. Redmond had earlier said that the Windows 10 Mobile will be made available to all the windows phones irrespective of their hardware configurations. It had noted that some features won't be available in devices with 512MB due to the limitations.
WindowsMania has come up with a full list (below) of Windows Phone devices which will get the upgrade to the Windows 10 Mobile. The list includes almost all the Lumia devices, released both by Microsoft and Nokia.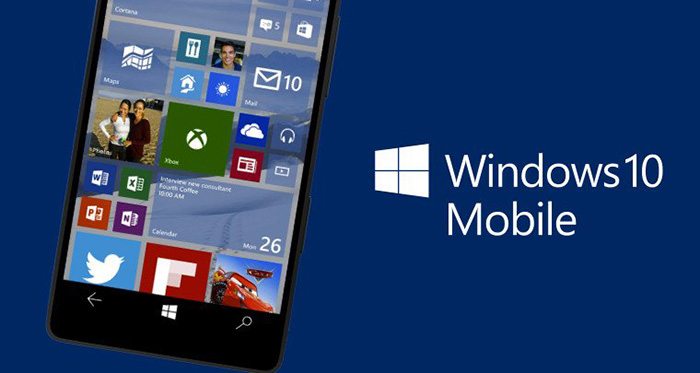 The release of the update will be done in stages. It is most likely that flagship devices like Lumia 930 and 1520, as well as other famous Lumia devices like the Lumia 640 and 640 XL, will be the first devices to get the update. This first wave may include affordable flagships like Lumia 830 too.
Microsoft is still tight-lipped about the exact release date and except for an 'early 2016' release, it has said nothing. Fans have been waiting for a very long time now and March seems a possible release month.
Microsoft had originally planned to release the Windows 10 Mobile back in December last year, but it kept missing the deadlines and the release kept getting pushed from January to February to further on. The preview builds were ridden with bugs and the Microsoft has been in continuous pursuit to remove them before releasing the final build.
It is good that Microsoft has never announced any official release date because it very clearly knows that delaying announced dates will lead to even more frustration among the users. We've our fingers crossed and do hope that Microsoft will finally launch the much awaited Windows 10 Mobile.
This it for now, stay tuned for more news and info and do leave your comments below.
Here is complete list of these devices:
PRESTIGIO MultiPhone 8500 Duo
Mobell Nova Windows
Kruger&Matz SOUL 2
hi M1010 Windows Phone
Kazam Thunder 450W
BLU Win HD
BLU Win HD LTE
XOLO Win Q900s
LONGCHEER W121
TrekStor WinPhone 4.7 HD
Yezz Monaco 47
AAMRA A10B
Allview Impera I
Allview Impera S
Cherry Mobile Alpha Luxe
Cherry Mobile Alpha Neon
Cherry Mobile Alpha View
Yezz Billy 4.7
Micromax Canvas Win W092
Micromax Canvas Win W121
Diginnos Mobile DG-W10M
Q-Smart Dream W473
INVERSENET EveryPhone
Griffe W1
NGM Harley Davidson
Lanix Ilium W250
Insignia 500 Win
Fly IQ500W EVO
Lava Iris Win1
Freetel Katana 01
Freetel Katana 02
Acer Liquid M330
Madosma Q501
LG Lancet
Lumia 1520
Lumia 635
Lumia 636
Lumia 638
Lumia 730 Dual SIM
Lumia 735
Lumia 830
Lumia 930
Lumia ICON
Lumia 430
Lumia 435
Lumia 435 Dual SIM
Lumia 435 Dual SIM DTV
Lumia 532
Lumia 532 Dual SIM
Lumia 535
Lumia 535 Dual SIM
Lumia 540 Dual SIM
Lumia 640 Dual SIM
Lumia 640 LTE
Lumia 640 LTE Dual SIM
Lumia 640 Dual SIM DTV
Lumia 640 XL
Lumia 640 XL Dual SIM
Lumia 640 XL LTE
Lumia 640 XL LTE Dual SIM
Lumia 735