Microsoft is finally rolling out the much-anticipated Windows 10 Mobile update to existing handsets today. The update will allow Windows Phone devices to upgrade to the new OS platform which was in a seemingly stagnated beta testing for over a year now.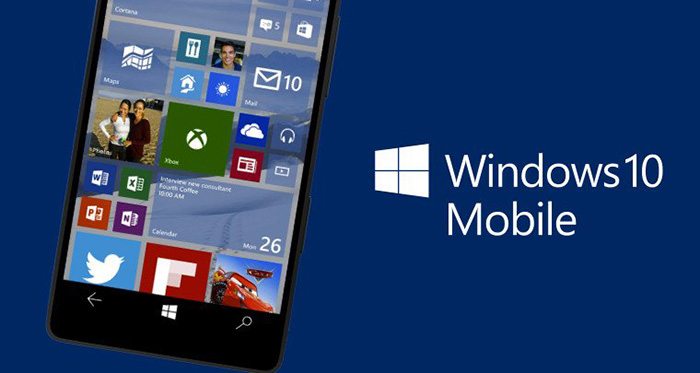 The Redmond-based software heavyweight has clarified that only select few devices will be receiving the update in the initial stage. The company, however, didn't issue a list of devices that will be receiving the upgrade at this point. According to previous rumors, the following Lumia devices will be receiving the latest Windows 10 Mobile update –
"Lumia 1520, Lumia 635, Lumia 636, Lumia 638, Lumia 730 Dual SIM, Lumia 735, Lumia 830, Lumia 930, Lumia ICON, Lumia 430, Lumia 435, Lumia 435 Dual SIM, Lumia 435 Dual SIM DTV, Lumia 532, Lumia 532 Dual SIM, Lumia 535, Lumia 535 Dual SIM, Lumia 540 Dual SIM, Lumia 640 Dual SIM, Lumia 640 LTE, Lumia 640 LTE Dual SIM, Lumia 640 Dual SIM DTV, Lumia 640 XL, Lumia 640 XL Dual SIM, Lumia 640 XL LTE, Lumia 640 XL LTE Dual SIM, Lumia 735"
"This list includes a limited set of Windows Phone 8.1 devices and does not include some devices that are currently running Windows 10 Mobile in the Windows 10 Mobile Insider program," Michael Fortin, CVP Windows and Devices Group Core Quality, said in an announcement today.

"As Windows 10 delivers significant new innovations, many older devices are not able to successfully upgrade without an impact on the customer experience. Our goal is to only offer the Windows 10 upgrade to devices that we are confident can continue to deliver a good customer experience."
Basically, it will depend on when carriers decide to make the new update available for end users. To help avoid any confusion, Microsoft has also developed a special upgrade advisor app that can be downloaded from the Windows Store for free. The app has been designed to automatically let a user know when their device is ready for the update.
Amongst many changes, Windows 10 Mobile also includes several new features for all supported existing handset.