We know that Microsoft has kept Windows Phone fans in dark for too long, and a lot of users are just frustrated to have to wait so long for Windows 10 Mobile release. However, we can now apparently heave a sigh of relief, as the company has confirmed to its partner in an email that Windows 10 Mobile is to be released in March itself.
Users who are on Windows Phone 8.1 have been waiting impatiently for the Windows 10 Mobile upgrade, which has faced various delays over several months. A lot of false alarms and tentative timeframes have already wasted a lot of our time, so it is natural for the users to get frustrated at Microsoft for not giving out a proper release date.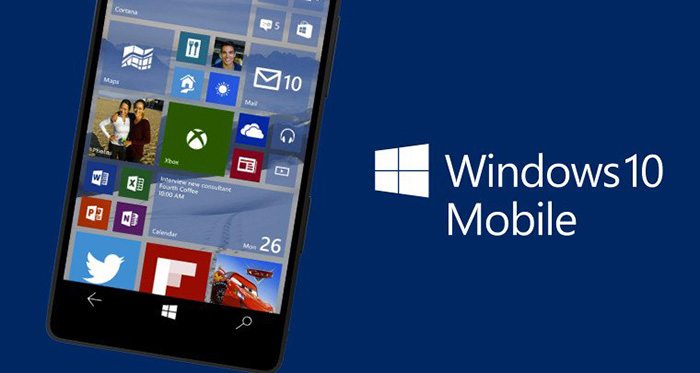 In 2015, Windows 10 Mobile was supposed to be released in December, which obviously did not happen. After that, it was rumored that the update would be arriving in February, and Microsoft Mexico had even given a 29th February release date. However, that date was inaccurate too, acknowledged by Microsoft Mexico itself. Next up, Vodafone Italy recently said that we might be looking at a March 7 release date, which also passed by without any sign of Windows 10 Mobile.
But if the latest report from VentureBeat is to be believed, then a March launch is imminent. Microsoft has emailed its partners to notify that it has targeted March for the Windows 10 Mobile rollout. Reportedly, the update will be released after the Lumia 950 and 950 XL are sent out their monthly service updates. The new report says that the new Windows 10 Mobile upgrade release will separate it from the service update, which is why Microsoft scheduled the roll-out after the service updates for the Lumia 950 and its XL sibling.
Finally, the report says that there will be a passive rollout first for Windows 10 Mobile, and users will have to start the update manually from the Settings. Microsoft will then release the firmware to all the eligible devices that have got an active OTA release. The first devices to receive Windows 10 upgrade include Lumia 535, Lumia 635, Lumia 735, Lumia 1520, Lumia 930, and Lumia 830.
Let's wait and see whether or not this is another false alarm. We might also be surprised.