Microsoft had started working on the Windows 10 Mobile last year. It has been over a year now and the fans are still waiting for the release of the official stable version. The users who had opted for the Insiders Program also complained very much last year as the preview builds were rolled out very slowly.
But Microsoft had promised that it would increase the pace at which the preview builds were rolled out from the beginning of 2016 and it has been keeping up its promise. The development of Windows 10 Mobile has become the top priority of Microsoft and it has been working incessantly to develop the upcoming Mobile OS.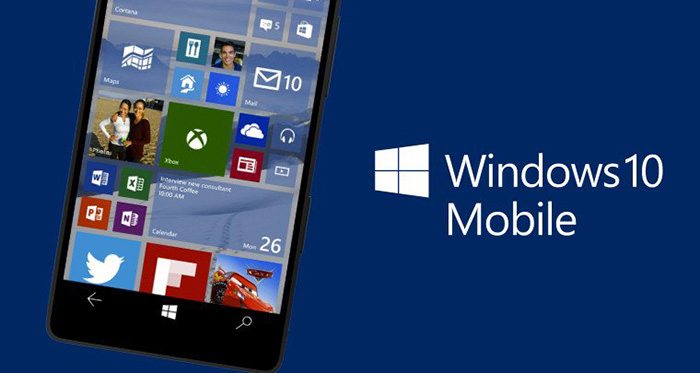 The build number 10.0.10586.63 was the first build that had released this year on January 8. It was released for the fast ring and it was shortly followed by the release of next build number 10.0.10586.71 which was released for both fast and slow channels on Feb 1 and Feb 4 respectively.
The next version to be released was build number 10586.107 just a few days later. It was not only released for the slow and fast ring users but also for the users who were enrolled in the preview release rings. The global release for the new Lumia devices also shortly occurred on Feb 18.
Earlier this month, Microsoft rolled out the version 10586.122 for the slow ring and RP on March 2 which was shortly followed by the release of build number 10586.164 for the same users on March 8.
Microsoft is also working on a Redstone update for Windows 10 Mobile at the same time, but these builds are currently only available for the new Lumia devices which launched with Windows 10. The preview rollout of this build 10.0.14267.1002 had started on Feb 19 and was shortly followed by the release of build number 14267.1004 on Feb 24.
Yesterday Microsoft rolled out the latest Windows 10 Mobile Redstone build 10.0.14283.1000, but all these builds are only currently available to the fast ring users.
Rolling out continuous preview builds and incorporating new features and bug fixes in each subsequent build sure does encourage the users, but Microsoft shouldn't delay any more now in releasing Windows 10 Mobile before the fans lose their patience. Also, Microsoft shouldn't stay tight-lipped about the official release dates and should at least come up with a timeline as it would be the only fair treatment for the fans who have been waiting now for months without a clue.
As of now, we only have rumors which suggest that the Windows 10 Mobile update roll-out will start sometimes in March. If it comes out to be true, the Lumia 535, 635, Lumia 735, 830, 930, and the Lumia 1520 are the few devices which will secure the update in first phase.