Microsoft has started rolling out updates for Outlook Mail on Windows 10 Mobile few days back and few lucky ones are already enjoying it. This update is huge as it brings the correct email rendering and formatting on Windows 10 Mobile. So, no more zooming and pinching.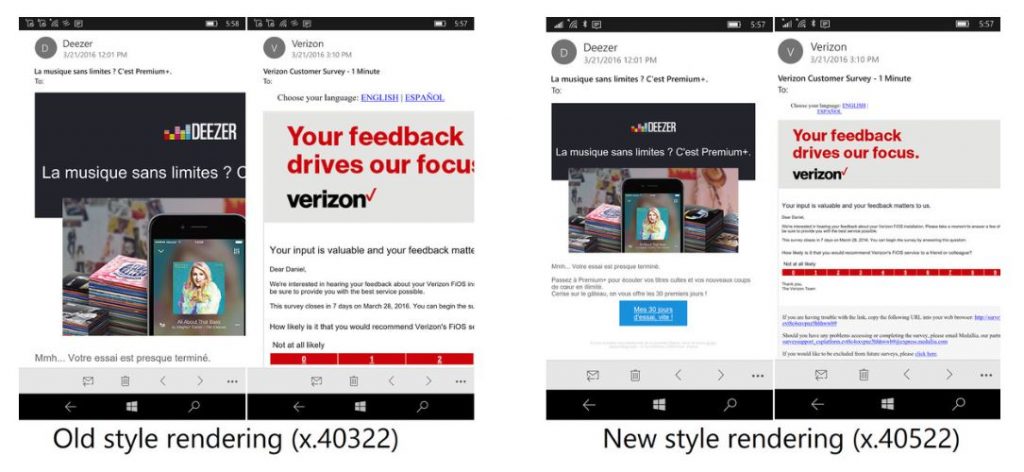 It isn't global as of now since the update hasn't reached everyone. Seems like Microsoft is collecting the feedback from few users for evaluation to proceed further or not. Windows focused site, Windows Central reported having 3 smartphones with update Outlook Mail app.
The latest updated Outlook Mails app stands at version 17.6769.40622. So, if you have the app with a lower version number, the update might hit your device anytime soon. You can check the version manually for the update by going to Outlook>Setting>About.
Outlook app is highly appreciated on Windows 10 and it was about time that Microsoft improved the experience on smaller screens as well. Also, the review section for the app and Windows Feedback were filled with request for sorting out the zoomed in mail issue. It completely deteriorated the mailing experience on Windows 10 Mobile.
Let us know in the comments section below if you have received the update or not.