Microsoft finally started rolling out the much-awaited Windows 10 Mobile last week for the Windows Phone devices. However, the company displeased a lot many fans by leaving out a tonne of devices from the first phase of updates. We can't say yet whether there would be a second wave of updates or not.
AdDuplex has provided new stats which reveal that less than 49.6 percent of all the Windows Phone devices won't get the Windows 10 Mobile upgrade, which means that just about half of all the Windows phones are eligible for switching to the new OS.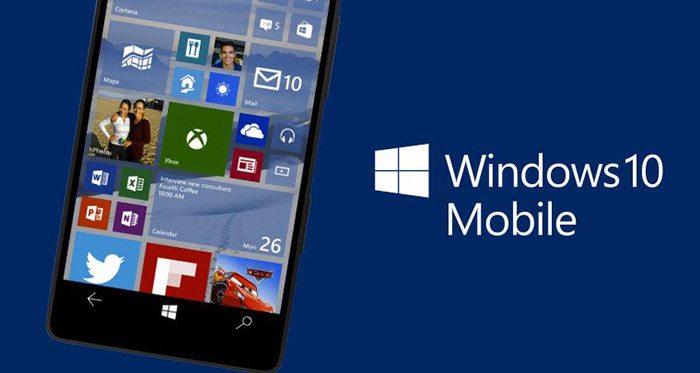 Further stats reveal that out of all the eligible devices for the OS upgrade, only 15.2 percent are running the new OS, it should, however, be noted that many are still part of the Insiders program.
A staggering 81.1 percent of all Windows Phone devices still run on Windows Phone 8.1 and the total share of the new Windows 10 Mobile are just about 7.7 percent of the total Windows market share.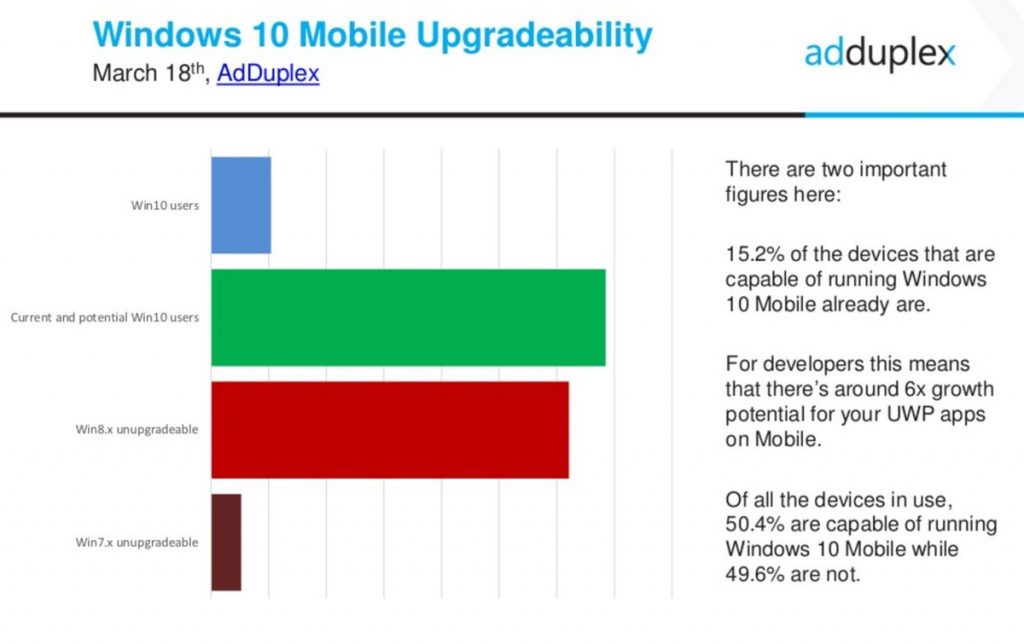 It has just been a week since the Windows 10 Mobile started rolled out and it will still take some time for all the eligible users to adopt the new OS. Also, a few eligible devices are yet to receive the update.
One of the most ironical thing for Microsoft is that its most selling smartphone is still Lumia 520 which isn't eligible for the Windows 10 Mobile upgrade because it features just 512 MB of RAM. The sale of Lumia 535 is picking up quite rapidly and it is lagging close behind the Lumia 520 at about 12% of total market share and it is expected to overtake the Lumia 520 very soon.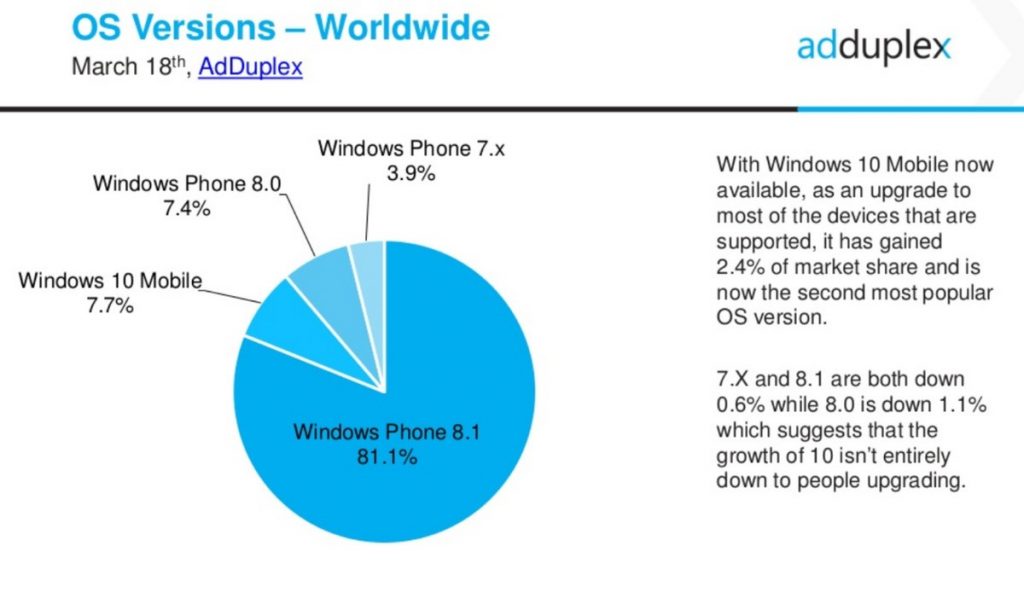 Lumia 640 is also one of the most selling Windows Phones and it is also close behind with a total share of 7.3 percent and considering the fact that it supports Windows 10 Mobile, we can soon expect a hike in the sale of this device.
The flagship devices like Lumia 950 and 950 XL didn't show up on charts and considering their price-tags, it seems quite plausible as not everyone can afford these expensive handsets.
Stay tuned for more news and info and do leave your comments below.