Last year Microsoft announced the Hotspot 2.0 support for Windows 10 Mobile and today we have a confirmed report on the same. The software giant is all set to introduce the Hotspot 2.0 support in the coming Redstone build for insiders this week or the next week.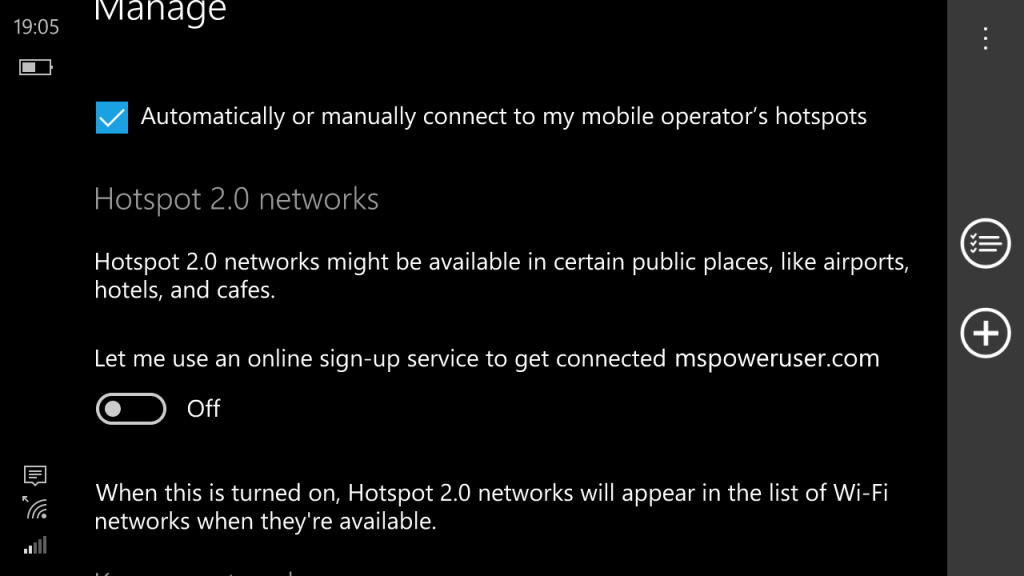 Hotspot 2.0 is a new standard for public-access Wi-Fi that allows users to seamlessly move from one hotspot to another on a network, without having to authenticate separately for each one.
Hotspot 2.0, also known as HS2 and Wi-Fi Certified Passpoint, is an approach to public access Wi-Fi by the Wi-Fi Alliance. The idea is for mobile devices to automatically join a Wi-Fi subscriber service whenever the user enters a Hotspot 2.0 area, in order to provide better bandwidth and services-on-demand to end-users, while also alleviating mobile carrier infrastructure of traffic overheads. Hotspot 2.0 is based on the IEEE 802.11u standard, which is a set of protocols published in 2011 to enable cellular-like roaming. If the device supports 802.11u and is subscribed to a Hotspot 2.0 service it will automatically connect and roam.
The Hotspot 2.0 will be available under Settings > Networks & Wireless on a Windows 10 Mobile device. After enabling the same, users can search for it in the available WiFi connection for other devices.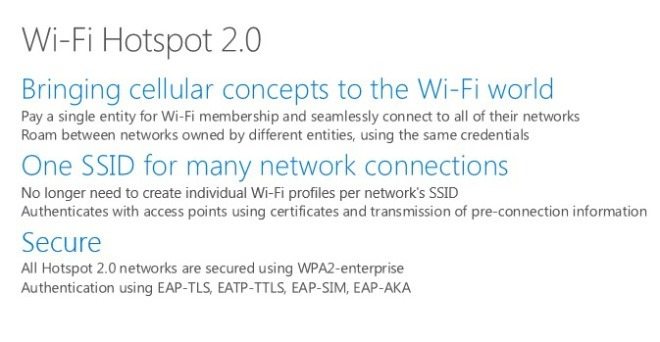 As stated earlier, the feature will first roll into insiders build in the coming weeks, with the official release happening sometime in summer with the Windows 10 Anniversary update. It's good to see that Microsoft is responding to users request in the Windows Feedback program as there have been numerous queries about the Hotspot 2.0 lately.
Let us know in the comments section below if the Hotspot is a required feature in your understanding too.