Windows 10 released back in June 2015 and was received pretty well. It combined the goodness of Windows 7 and 8.1. Microsoft had included a feature called Windows Spotlight which was used to display a new wallpaper every day. The users could also rate the wallpapers to decide which they liked the best. But now reports are coming in stating that the Windows Spotlight feature is being used by Microsoft to display full screen ads from the store on the lock screen.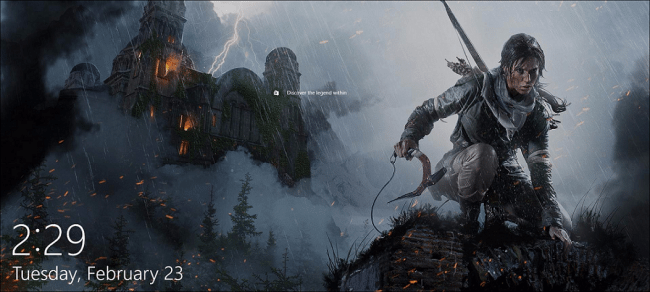 A user reported that his lock screen had the image of an ad of Rise of the Tomb Raider. There is a dedicated option to turn on and off this feature, but it is turned on by default when enabling Spotlight. This indicates that even though there was the option to display full screen ads since the launch, Microsoft has started doing it only now. They had previously displayed app recommendations on the Windows 10 Start Menu, but the lock screen has never been tampered with. It takes away a lot of the personal feel from the OS.
So if you've been wondering how to get rid of these ads, you've come to the right place. It is a piece of cake and can be done within minutes. Go into the Settings app and click on the Lock Screen option from Personalization. There is an option called 'Get fun facts, tips, tricks and more on your lock screen', and all you have to do is disable that option. Voila, the ads will not be there anymore and you'll be back with your old lock screen.