With the coming of Windows 10, the users of this Microsoft OS felt at home with regards to the usage of rather complicated penultimate version of the OS. This has been made possible by making the OS more versatile by having a universal core which can be run on multiple devices.
In this grand move of having a common windows platform, last year Microsoft has announced an ambitious project wherein they would have a quick reuse of Android and iOS code snippets for creating universal apps over various devices. This project dubbed as "Astoria" since start has seen hovering the clouds of uncertainty which has been affirmed when the Microsoft has put android support on hold. However there is no official statement on this but there has been a persistent hint of the same.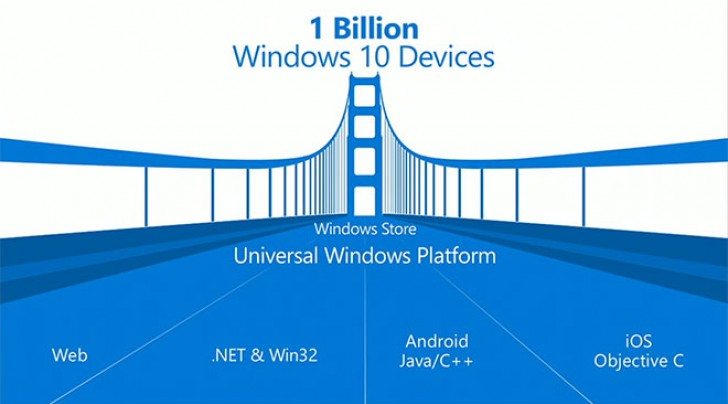 Now the company has shifted the focus on the migration tools for iOS. According to the office of Microsoft there have been problems related to security and optimization. However the Windows Bridge which was being built for Android as quick fix has not come out as it has been picturised earlier and till now it is not ready also.  According to Microsoft,
"We're committed to offering developers many options to bring their apps to the Windows Platform, including bridges available now for Web and iOS, and soon Win32. The Astoria bridge is not ready yet, but other tools offer great options for developers. For example, the iOS bridge enables developers to write a native Windows Universal app which calls UWP APIs directly from Objective-C, and to mix and match UWP and iOS concepts such as XAML and UIKit. Developers can write apps that run on all Windows 10 devices and take advantage of native Windows features easily. We're grateful to the feedback from the development community and look forward to supporting them as they develop apps for Windows 10. "
This entire news on Astoria development is somewhat disappointing, may be this is the lull before the storm by the Microsoft. Let's hope for the best and wait for some more official announcements on the same.