When Donald Trump won the presidential elections of USA 2017, I sincerely have taken Kanye West's announcement in VMAs 2015 that he will be running for President in 2020, seriously. The whole idea of Donald Trump running for President was completely bizarre and no one actually thought that America would take him seriously and would consequently end up electing him as the President. Firstly, the whole thought that Obama has left the chair is again depressing as safety is now a question in America and furthermore, Trump who is a hater of immigrants and Muslims has won which means, double trouble for everyone.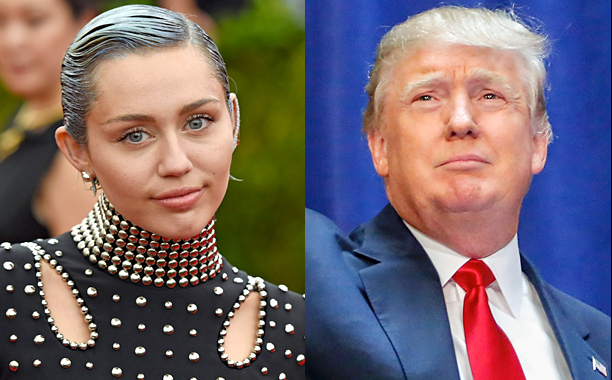 I mean what to sob on, that Obama has left or Trump has won. This was never expected out of America, that they would necessarily elect a person who has so much built in hate and is entirely negative. But the sob does not end here. As soon as Trump was declared as the President, many celebrities came out in the open showing their discontent. And let me warn, millions of hearts are gonna break when I enlist these celebrities as many of them have decided to leave America forever.
Miley Cyrus, Lena Dunham, Amy Schumer, Cher, Chelsea Handler and Whoopi Goldberg have openly shown their dissatisfaction of the Presidential elect and we don't judge, because, a man who has so much of attitude and disregard for women and aggression as the only answer for anything that he doesn't like, becomes a President then the question is not on him, it's of the population of America. Well, this is something that cannot be changed now, but leaving aside this, I really pray that our beloved celebrities stays in their country and not leave, for their fans sake at least.