So, the time has come again to check out where is Xur and what he is selling this week. But before you find Destiny 2 Xur location, let's go through a brief introduction to the Destiny 2 and Xur.
Destiny 2 is a newly released online-only multiplayer video game created by Bungie. Packed with all kinds of fantastic fast-pacing combats, PvP and PvE environments, content rich missions, amazing items such as weapons and loads of other perks, Destiny 2 is a whole package for unlimited entertainment. A great feature that differentiates Destiny 2 and its prequel from other FPS games is the availability of Exotic Items. These Exotic Items are obtainable from various in-game vendors run by merchants. One of those merchants is known as Xur: Agent of the Nine. This particular vendor merchant travels around the game world and offers a collection of rare Exotic items. If you are interested in obtaining some nice Exotic Items from Xur and you want to know where is Xur this week, you should check out the details below.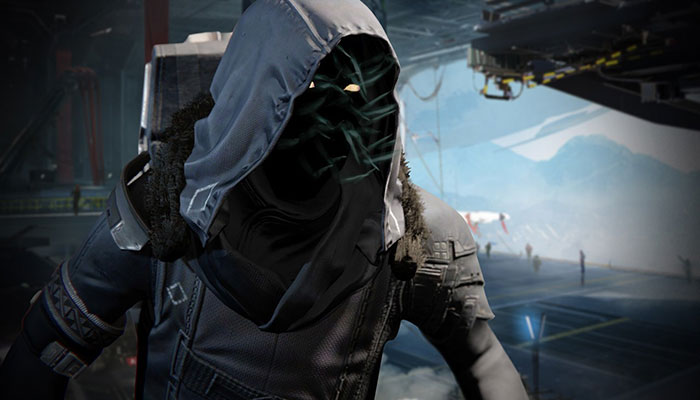 Xur: Agent of the Nine offers new Exotic Items every week. The only difference between the previous game and this one is that in it, Xur Agent of the Nine will show up at some of the most curious spots. In addition to this, instead of Strange Coins, players will be able to purchase stuff using Legendary Shards. So if you are waiting for this week's Exotic Items line-up, you can follow us and we'll lead you right up to his vendor.
Destiny 2 Xur Location (September 15 – 17)
Xur Agent of the Nine showed up today in Destiny 2 and will remain at his spot until Sunday. As he now appears in the strangest spots, it will be a little difficult to find him. However, you don't have to worry about anything as we already know where the agent is this week. For this week, Xur Agent of the Nine can be seen hanging around at the Nessus. Now that you know where he is, its time to look at what the agent is offering.
1. Merciless
The Merciless is an Exotic Rifle and the only weapon Xur Agent of the Nine is selling this week. The weapon can be obtained by random loot drops, Exotic Engrams, or can be purchased this week from Xur Agent of the Nine for 29 Legendary Shards. For those who don't know, the Merciless was a rare weapon in the prequel and it does well in terms of damage. So this weapon is definitely worth the price.
2. Raiden Flux
The Raiden Flux is an Exotic Chest Armor made for Hunters. The armor can be obtained through Zavala after you successfully complete the mission hope on Titan. It can be even obtained through Exotic Engrams. Those who are interested in getting this armor for their character can get it for only 23 Legendary Shards.
3. Doom Fang Pauldron
The name maybe somewhat confusing, but the item is pretty useful in combat. Doom Fang Pauldron is a Titan Gauntlet which can be obtained too by completing the mission hope. In addition to this, Xur Agent of the Nine is also selling it this week for 23 Legendary Shards.
4. Wings of Sacred Dawn
The Wings of Sacred Dawn is an Exotic Chest Armor which can be equipped by Warlocks. It can be obtained by completing the mission Riptide on Titan. You can even get it as a reward at later stages. However, those who wish to get their hands on the item early can simply purchase it for 23 Legendary Shards from Xur Agent of the Nine this week.
That was it for Xur Agent of the Nine's this week inventory in Destiny 2. Be sure to grab whatever you want before he leaves for the next week.