Destiny Xur, Agent of the Nine, is a merchant within Destiny social spaces. Xûr sells Exotic weapons, armor, engrams, and consumables in exchange for Strange Coin. He can be found around the Tower or the Reef in different locations every weekend (Friday 9AM UTC to Sunday 9AM UTC). With the release of Rise of Iron, Xûr continues to accept Strange Coin as currency for everything except Weapon Ornaments, where it will cost Silver Dust.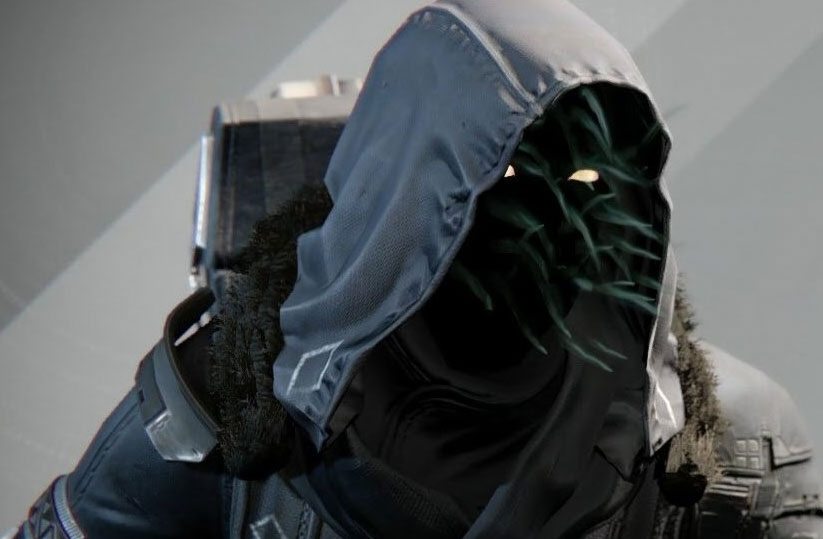 Destiny Xur Location
Last week Xur was selling Legacy Engram for 31SC, Armamentarium for 13SC, Sealed Ahamkara Grasps for 13SC, Voidfang Vestments for 13SC, MIDA Multi-Too for 17SC, Heart of Gold Truth Ornament for 25SD, Iconoclast Invective Ornament for 25SD, Three of Coins for 7SC, and Glass Needle for 3SC.
His location is in the Tower North across Speaker. Here's what he is selling.
Thagomizers – Titan Gauntlets – 65 Intellect – 13 Strange Coins
Shinobu's Vow – Hunter Gauntlets – 71 Discipline – 13 Strange Coins
Light Beyond Nemesis – Warlock Chest Armor – 79 Intellect – 13 Strange Coins
Thunderlord – 23 Strange Coins
Legacy Primary Weapon Engram – 31 Strange Coins
Weapon Ornaments:
Shock Hazard – Zhalo Supercell – 25 Silver Dust
Queen's Command – Telesto – 25 Silver Dust
Along with the usual Three of Coins, Glass Needles, Sparrow Upgrades.
Will you be visiting Destiny Xur this weekend? Let us know in the comments. Stay tuned to MobiPicker for more updates and news regarding Destiny Rise of Iron and the recent Iron Banner. Check out some of the Iron Banner awards, perks, and quests available to you.