It was just a month ago that the world's top messaging app announced WhatsApp Business service for businesses. The service is still under beta testing and is still not available for all. But we now have the first look at the app after a user registered for testing the app while it was announced. Here are all the details you need to know about the WhatsApp Business app.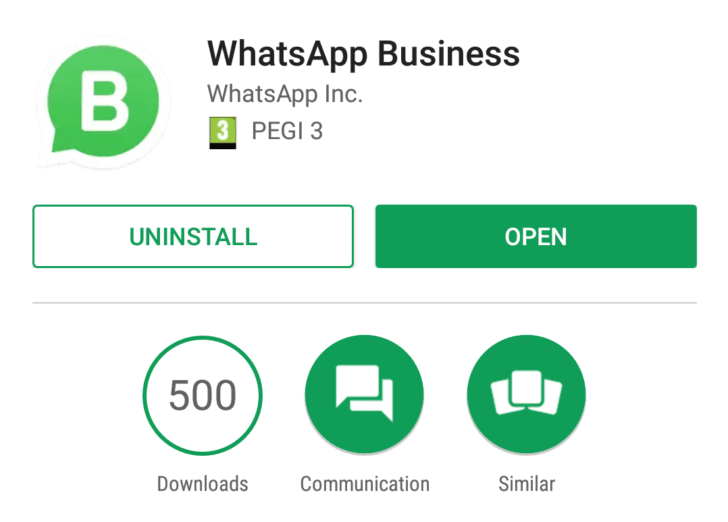 Thanks to Android Police, that got all the required information about the app along with the screenshots via its reader. As we mentioned earlier, the reader Hüseyin Filiz had signed up for the beta testing of the app at an earlier stage and now has the first-hand experience of using the WhatsApp Business.
Coming to the app itself, the first thing you must is that the WhatsApp Business app is a standalone app. That means the business account managers will have a separate app for their personal and business chats. Another thing you'd notice is the changed app icon that still looks like WhatsApp. The phone is WhatsApp's icon has been replaced with a 'B' in the WhatsApp Business icon.
At a glance, the UI of the WhatsApp Business app is similar to the usual WhatsApp app. Heading to the Settings, you will find a couple of extra options called Business settings and Statistics. Statistics show some basic information like the number of messages received, sent, read, and delivered. The Business settings is kind of an interesting place.
You will find the Edit business profile section there where you can provide all the details about your business. This is where you can provide your business' name, profile picture, location, business category, description email address, and website. Away Messages is another thing that you will find in the Business settings section. It lets you set an automated message that will be sent to the customers if they try to contact you while you aren't available. This feature needs more refinement before being available for all.
The report also provides the information on what the customer will see when they open your profile. The customers will be able to see all the information that you had provided in the profile section. If your business account isn't verified yet, the customer will see a briefing about it.
The WhatsApp Business app is available on Google Play Store and can be accessed from this link. If you aren't a beta tester, you won't be able to see the app listing. Alternatively, you have the option of downloading the APK file of the app and installing it. WhatsApp Business APK is available for download at APK Mirror.