Emoticons are an integral part of the messaging apps nowadays, and WhatsApp understands this. And that's why the Facebook-owned company is working hard on making the emoji experience better on Android. WhatsApp Messenger 2.17.44 beta update has just hit the store and brings new emojis that debuted on iOS 10.2 and Android 7.1.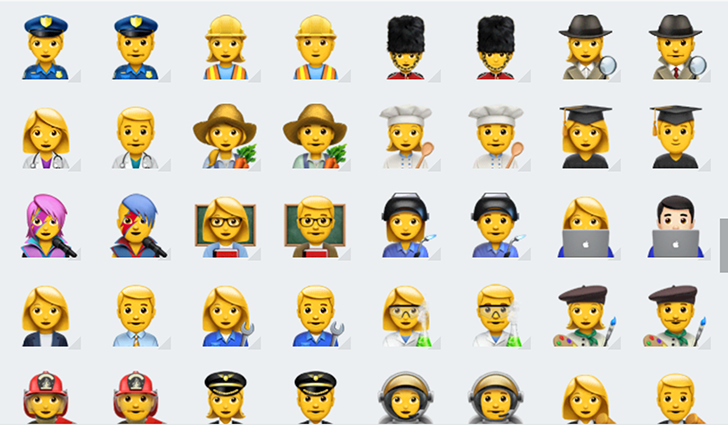 What's New in WhatsApp Messenger 2.17.44
The biggest change in the latest update is the addition of new emojis i.e. the Unicode 9.0 emojis. First released for iOS 10.2 and Android 7.1, these emojis are now available for everyone on the android platform.
There are a number of new profession emojis, a clown, an avocado, a girl and a boy doing a facepalm and a shrug, a butterfly, bacon, a nauseated face, a new dancing boy, a whiskey glass, and more.
Just to remind, the latest WhatsApp release is for the early beta testers of the application in the Google play store. The stable release will follow soon. In case, you want to hop on the testing train, visit the WhatsApp Beta program HERE.
Being a beta update, no change log was released with the latest update. Hence, we are posting the one published with the last update.
Play videos right away without waiting for them to download first. Videos will still be downloaded to your phone as the video is playing. (Android 4.1+ and only works with videos sent from the latest version of the Android app)

Introducing WhatsApp video calling. With free video calls, you can have face-to-face chats with your friends and family around the world. Data charges may apply. (requires Android 4.1+)

You can now send and receive animated GIFs
WhatsApp Messenger 2.17.44 is 32.58 MB in size and comes with build number 451622. You can either wait for the official OTA update to hit your device or visit APK4Fun.com to download the latest APK.