Few months back, Tencent, the developer behind WeChat reported that the development of Windows 10 app has been halted for the indefinite time, with resources diverted to other parts of the company.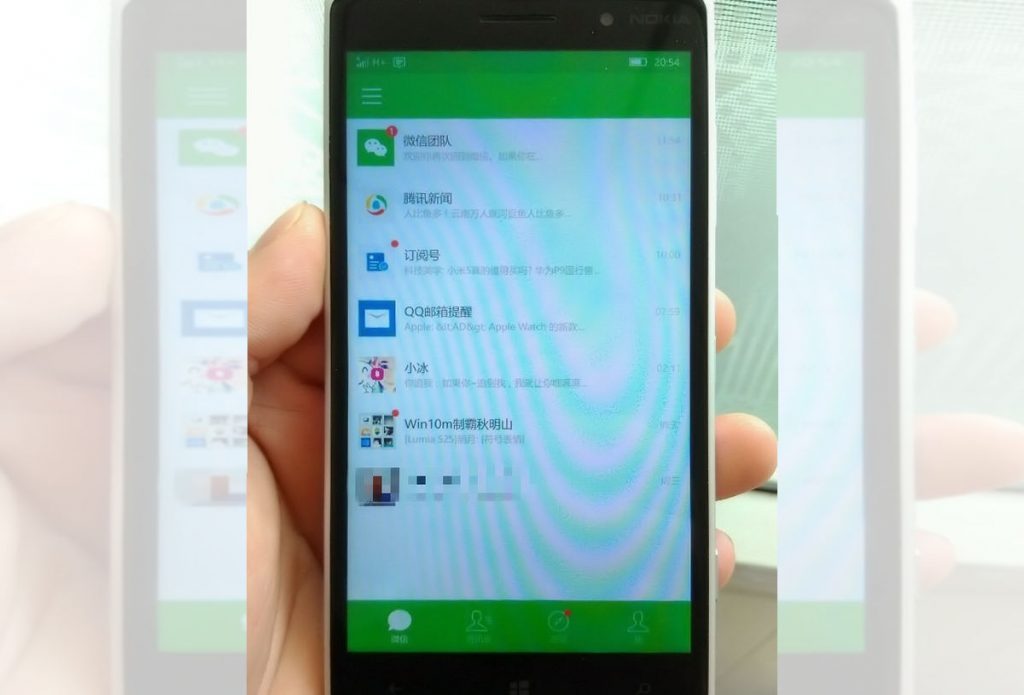 But now, it seems things are again gaining fuel for a fresh start, as a new screenshot of the app has popped up on twitter, posted by a Windows phone fan, Hyken Wong. As noticeable in the screenshot below, the WeChat app features the regular hamburger menu design popular among Windows 10 developers, along with the tab bar at the bottom for easy navigation.
It's good the see that Tencent is again reviving the Windows 10 app plans and hopefully we get to see the real thing in store soon with UWP support. The messaging application is pretty popular in China, and with significant adoption of Windows 10 happening there, it makes sense for Tencent to cash on it.
For those who don't know, WeChat is a free messaging & calling app that allows you to easily connect with family & friends across countries and various platforms. Let us know in the comments section below if you too are a user of the same.