There are times when you download a video from your favourite streaming website and the video file has a .webm extension. Everything may seem fine here but it isn't. Even some of the best video players don't support WebM videos and you might need a separate software to play .webm videos. Alternatively, if you know how to convert WebM to MP4, you could avoid downloading another media player. If you don't know, you are at the right place. This article will cover all possible methods to convert WebM to MP4 videos.
Unlike WebM, MP4 is a popular extension for video files and is supported by almost all the video players. That's where WebM to MP4 converters come in. These simple tools allow you to easily convert WebM to MP4 online and that too for free. With the video converted, you can play it on any device and via any video player of your choice.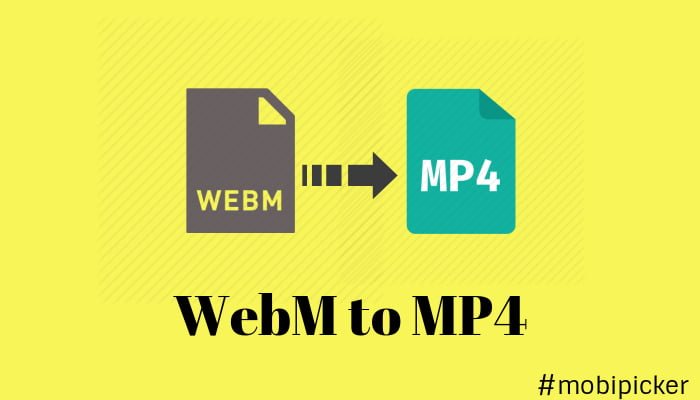 What all should a WebM to MP4 video converter have?
You will find a massive number of WebM to MP4 converters online but not all are as good. Before providing those extra features, an ideal converter should first be able to efficiently convert the WebM video to MP4. The video quality should remain intact after converting, if not better.
With that, the compression used by the converter should also ensure the smallest possible file size, without compromising the quality. Extra features like the ability to crop or trim the video and add subtitles and watermark are all welcomed if the basic features are set right.
Why use an online WebM to MP4 converter?
The very first and obvious reason for this is you don't need to download and install a software on your computer dedicated to just one task. And installing a software becomes even more irrelevant if you have a small number of videos to be converted. For the professionals who need to convert tens of videos every single day and need to look at the minute details would only need a dedicated high-quality video converter.
If you are an individual wanting to convert a couple of videos then you definitely don't need a dedicated software, these online WebM to MP4 converters are more than enough for your needs. They have a simple UI and get the job done quite efficiently. And above all, these are completely free WebM to MP4 converters.
How to convert WebM to MP4 online?
In this section, we will list out the five best free WebM to MP4 converters that will allow you to efficiently convert your .webm videos. Here you go:
1. Zamzar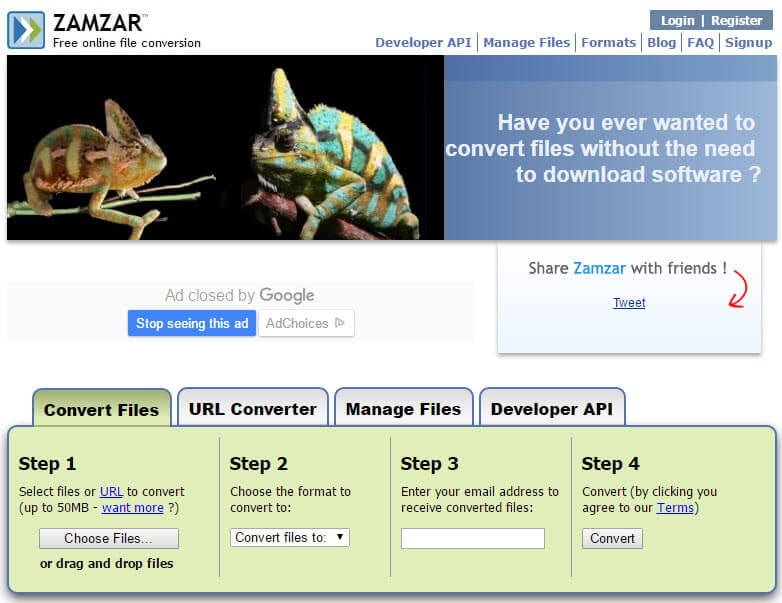 Probably the most popular WebM to MP4 converter, Zamzar is the best tool you can use to convert your videos. The biggest advantage of Zamzar is its uncluttered interface for uploading and converting the videos. The converter not only supports conversion to MP4, but it also supports a wide variety of formats that you can convert your file in. You can also rest assured that the converted video will be of the smallest possible size.
All you need to do is select the .webm file that you want to convert, select the format you want the converted video in, enter your email address, and then click the Convert button and you are done. Within a few seconds, depending on the size of the video, the video will be converted and will be sent to the mentioned email address for downloading.
2. Online-Convert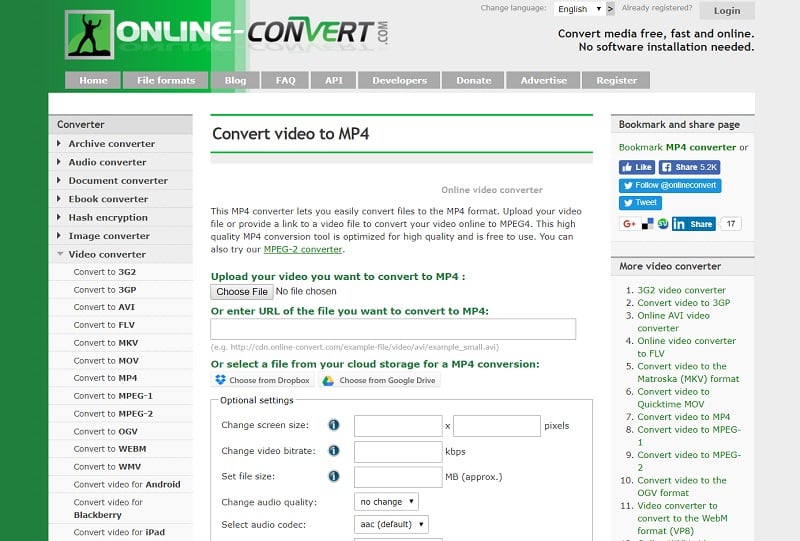 Online-convert.com is another powerful tool to convert WebM to MP4 that too for free. It is a diverse tool when it comes to the places you can add the video from. You can either add the file from your device itself, or share a link, and in case you have the WebM video in Dropbox or Google Drive, you can add it from there too.
Not only this, the free WebM to MP4 converter has a range of settings to choose for the converted video. You can manually set the video size, bitrate, file size, audio quality, audio codec, frame rate, and video codec. If that wasn't enough, you can also trim the video and even rotate and mirror flip it. The website also offers audio converter, image converter, document converter, and a few more such converters apart from the video converter.
3. Convertio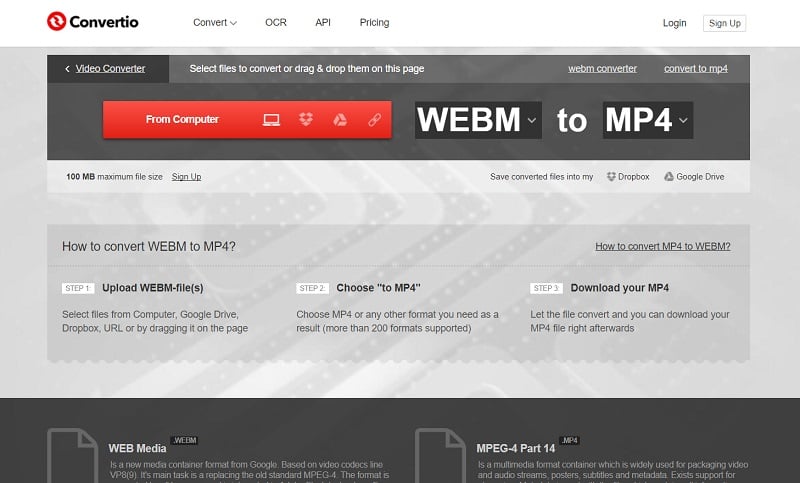 Covertio's WebM to MP4 tool is pretty straight forward to use. Just select the source of the .webm video (computer, Dropbox, Google Drive, or a link) and select MP4 as the output file to start the conversion. Once done, you can download the MP4 video from the website or even save it directly to your Dropbox or Google Drive account. Isn't that simple? The only downside of this tool is that you can upload a WebM video of max 100MB, which might be restricting for some users.
4. Apowersoft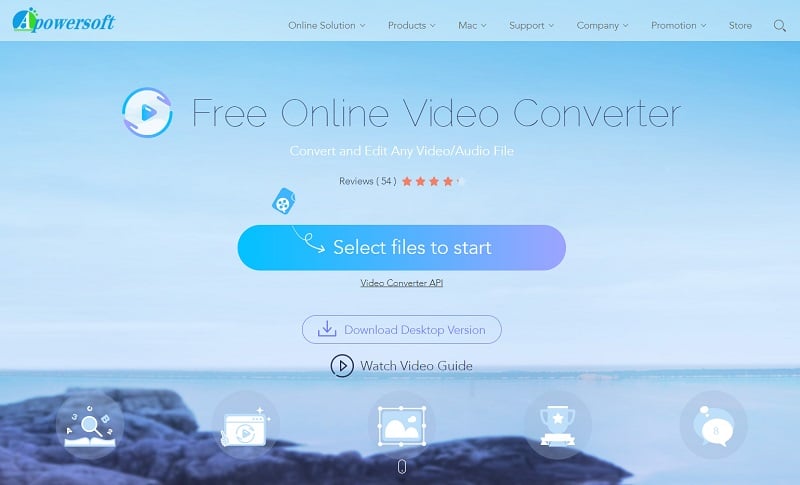 Apowersoft is a one stop solution for all your audio and video needs as the website itself hosts a range of offline and online tools, one of them is the online free WebM to MP4 converter. With this converter, you are at ease of getting the download file straight from the website, instead of finding the download link in your mailbox.
With that, the tool offers quite a lot of options apart from being the WebM to MP4. Before hitting the convert button on the website, you can manually select the different aspects of the video as well as the audio, like the bitrate, resolution, frame rate, channels. Above all, this is an absolutely free WebM to MP4 converter!
5. Free File Convert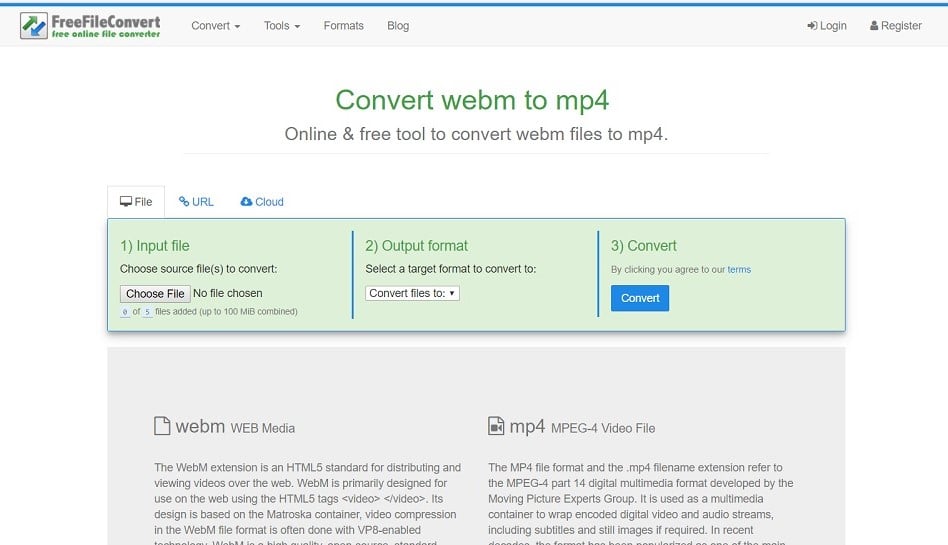 The websites offering a lot of different tools may be a bit confusing for many of you. This no fuss online WebM to MP4 converter is the one tool that can do all the conversion and is very easy to use. Just select the input .webm file, the output format to MP4 and hit the convert button. That's all.
Like many of the other converters, this free WebM to MP4 converter also allows you to add input files from multiple sources including URLs and cloud services, apart from uploading from your device. It supports up to 5 files to be selected at a time but their collective size is limited to 100MB. So, you can select one file at a time if each of them has a size of below 100MB.
Conclusion
The list of WebM to MP4 converters mentioned above will do the work without any issues for personal use. However, if you are a professional with heavy requirements, you might want to try software such as Wondershare and WinX HD video converter.