The developers of the hugely popular Pokemon Go, Niantic has recently announced a time-barred event. The Water Festival has already gone live on 22nd of March exactly at 8 PM (GMT). As Water Festival is a limited time event so it comes with an expiry date and thus it will end at 8 PM on the 29th of this March.
This week-long event will provide Pokemon Go trainers with an opportunity to catch rare aquatic Pokemon on the land surface. "Get ready to make some waves in Pokémon GO! There's a global Water Festival in progress, and Magikarp, Squirtle, Totodile, and friends are looking forward to celebrating with you!" a Niantic post announced on the internet.
Which Pokemon You Will Find During The Ongoing Pokemon Go Water Festival?
The post shared by Niantic has detailed us with the names of Pokemon that will roam the earth during the event. The list includes Magikarp, Squirtle, Totodile and the rare water Lapras. Producers have also tried to up the heat by announcing a brand new Magikarp hat which can be encountered at any time. So don't miss your chance and hop out in search for this new Pokemon.
"Additionally, when you're out exploring areas where Water-type Pokémon more commonly appear, you'll have a greater chance to encounter several of the Water-type Pokémon originally discovered in the Johto region, and maybe… you might even encounter Lapras." the post further said.
How To Catch Pokemon While Riding On A High-Speed Vehicle?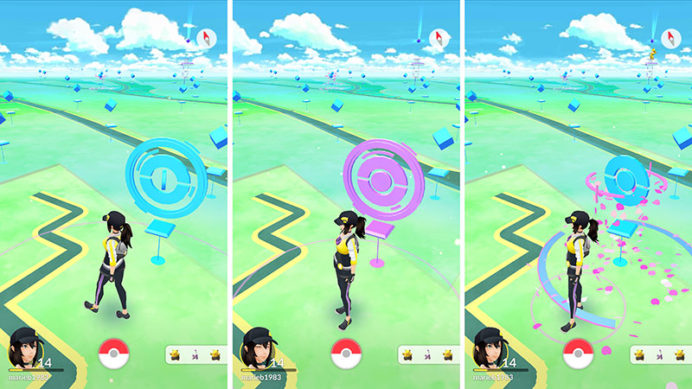 One of the major restriction that trainers have encountered in this outdoor mobile game is that while riding a bike or travelling in a high-speed car one can't nab a Pokemon even if there is a PokeStop nearby. "As with any mobile app, Pokémon GO should not be operated while driving a vehicle," Niantic has already warned its gamers. "This is reinforced by warnings and behaviours within the app and it's vital that people be responsible and not play while driving."
However, a Reddit user has claimed that he has discovered a cheat to bypass the driving speed restriction in Pokemon Go. According to him if you keep opening and closing the in-game journals near PokeStops you can easily bypass the 30MPH restrictions.
"I've recently discovered if you open up the journal and close it close enough to a Pokestop, no matter how fast you are travelling, you'll be able to get the loot."
The restrictions on catching a Pokemon was put in the first place for drivers who are on motorbikes. And it has turned out to be a frustrating restriction for Pokemon Trainers who are sitting inside a car. Now, with this in-game journal cheat, we can easily catch Pokemon while on a long ride to a new PokeStop.
The crack will certainly be fixed by Nintendo and Niantic in future as it violates their safety measures. However, the patch notes revealed recently for the new Pokemon Go update has no mention of this driving crack.
Let us know which water Pokemon you nabbed during this week-long Water festival in Pokemon Go through the comment box.