The release of Microsoft Hololens is just drawing closer, and Microsoft's trailers of what its greatest achievement since the Windows Phone is capable of is reaching new heights. For our readers who are not familiar with the concept, Hololens is Microsoft's answer to Facebook's Oculus Rift as a next-generation virtual reality device. It makes use of three-dimensional holograms nano-engineered to perfection, and – long story short- calling it magic isn't as much of a stretch as you'd expect.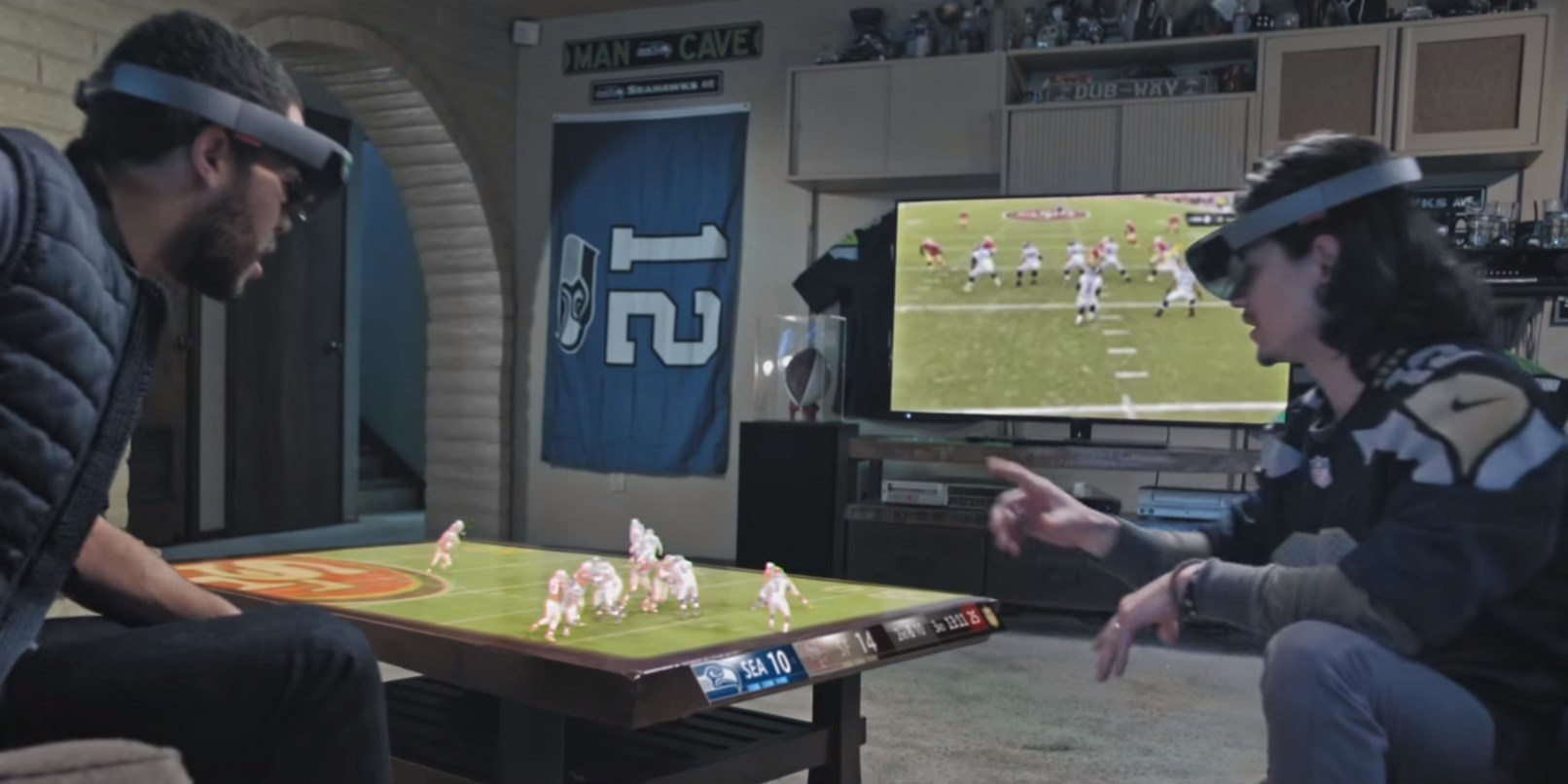 What NFL Looks Like on Hololens
Microsoft released a YouTube video of an NFL match being watched on Hololens. If you're someone who has high hopes about the VR technology involved, we bet it has gone further than you had expected: the NFL players burst to life in three dimensions, the field capable of being moved around to give you a view of all angles, and what's more – if you're a fan of fantasy football, your scores will update on the same screen the moment a change takes place.
Shortcomings Of The Present Model
While the show is nothing less than dazzling, the present-day advancement in the technology is not as much as the video has claimed. A Microsoft spokesperson mentioned that while the video shows holograms that completely take up a user's FOV, this may not be possible in the present model which, in all likeness, will only take up about the same amount of space a coffee table.
It is still a few years before hololens becomes available to an average windows user. Until then, our eyes are peeled for further shows of advancement by Microsoft.