The Voice Season 12 Top 10 Live performances will begin soon on NBC. Fans are super excited to watch their favorite contestant win the show. Meanwhile, speculations are rife that Team Adam contestant Mark Isaiah has the potential to reach the finale.
Last week saw the elimination of contestant Stephanie Rice from Team Alicia. It shocked many fans as her performance was appreciated by the audience. But Mark Isaiah who shared the space with Stephanie in the bottom two was saved during the Instant Save performance.
The song choice of Mark was Seven Years by Lukas Graham while Stephanie chose to sing Issues by Julia Michaels. Both the performances received a great response from the audience. But it was Mark who was saved and managed to reach the Top 10.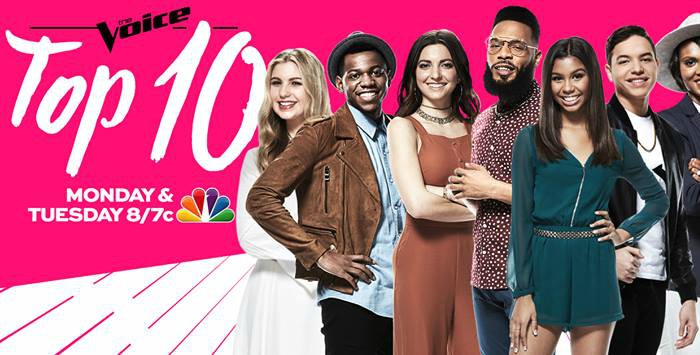 The promo of The Voice Season 12 Episode 23 features what is coming up next. The tension is building as the contestants are gearing up to give their best. According to the official website, in this episode as the Top 10 contestants perform anything can happen. Fan's excitement increases as the curiosity surround who will survive and who will be voted out?
According to a poll conducted by Gold Derby fans have voted for Mark to win The Voice Season 12. As per the website he has reaped 46 percent of the vote. The next contestants who scored a double-digit percentage have been Lauren Duski (12 per cent) and Chris Blue (10 per cent).
Team Blake holds a very good record of creating winners for The Voice so far. He has won five of his 11 previous seasons. And Team Adam has won three times so far. If Mark manages to woo the teenage audience, with his singing skills, there is a possibility of him reaching the final position.
Watch The Voice Season 12 top 10 live performances on Monday, May 8 and Tuesday, May 9, 8/7c on NBC network.
https://www.youtube.com/watch?v=zUxnT27YM8U