Pirates Of The Caribbean 5: Dead Men Tell No Tales has cast its pirate spell all over again on the audience sitting across oceans. Jack Sparrow again becomes the most hunted pirate and this time not by any corrupted company or pirate lord but by an army of pirate ghosts led by Salazar. The fifth installment which is more about Salazar's revenge brings back Orlando Bloom and Geoffrey Rush in the pirate panel. New additions to the cast are, Kaya Scodelario who plays the female lead, Carina Smyth, Javier Bardem and Brenton Thwaites.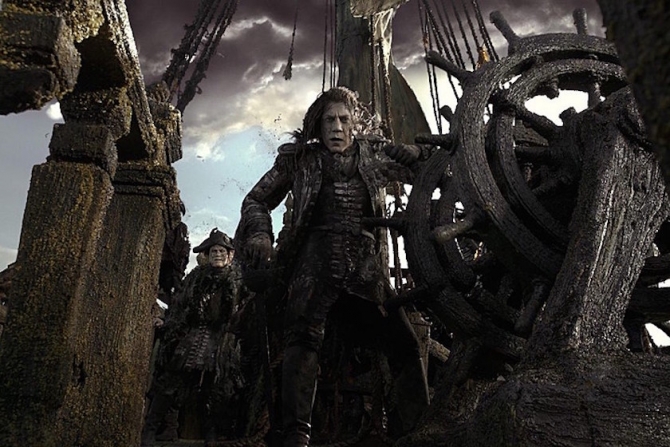 Javier Bardem who plays the role of Salazar, behind the sets said: "There are new characters who are going to bring a new dimension to one of the most powerful franchises of all time." Speaking for the stunts being executed on the sets, a crew member added: "That building is going to explode – we only get one crack at this." One of the directors on the show also commented: "We have thousands of extras and huge builds."
On the other hand, being new to the Pirate franchise, Kaya Scodelario who plays the role of Carina Smyth expressed her view about the sets by quoting: "Seeing the craftsmanship and the detail, it's very easy to lose yourself and feel like you are in another world." The trailers are amazing and have captivated the interests of millions of fans worldwide. What has to be seen is the fact that whether the movie will be able to meet the expectations it has already created or not. Pirates of the Caribbean: Dead men tell no tales releases on May 26, 2017. Stay tuned with us for more updates on the pirate franchise. Till then Keep up!