One Piece episode 786 was released a few days ago, meaning that fans are now eagerly waiting for the next episode to arrive. The past few episodes of the series have been really interesting as Luffy and the rest of the Sanji's retrieval team are currently on their way to save their cook from Big Mom. In the previous episode, the team encountered Sanji's brother and sister, Vinsmoke Yonji and Vinsmoke Reiju, who surprisingly helped the Straw Hats. Reiju pressed her mouth against Luffy's and sucked all of the poison out of him, thus saving him. She and her brother then returned to their ship with the thought of not reporting this matter as they wanted Sanji's wedding to go smoothly.
Where To Watch One Piece Episode 786 Online For Free
There are still a few hours left until One Price episode 786 is aired, but many fans are currently wondering where they can watch it online for free. We all know that it is difficult for those viewers, who live outside of Japan, to watch One Piece on their televisions. Hence, they try to find some ways to watch their favorite series online for free. And now, we found a way through which you can watch One Piece episode 786 online for free. What you have to do is create an account on Crunchyroll, a website which streams anime.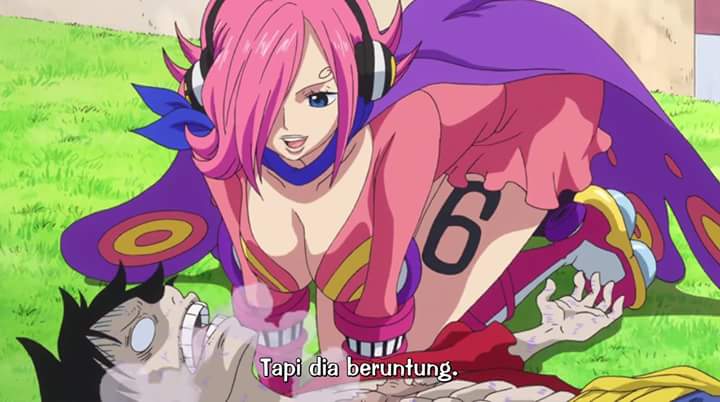 Before you think this, we already know that Crunchyroll isn't a free streaming service. However, there is a simple way through which you can become a premium member of the site and watch your favorite series for a number of days. What you have to do is create an account on Crunchyroll.com and then select premium membership. You will then see an option for a 14-day free trial period. Select it, and you will then become a premium member of Crunchyroll for 14 days for free. You can then watch One Piece episode 786 online for free. The good thing is that you can cancel your membership at anytime during the 14-day free trial period. But if you find their service amazing, then you can become a permanent member of the site by simply paying $6.95 every month.
Note: Content availability on Crunchyroll is subject to geographic restrictions, so be sure to check your favourite show's availability in your region before you pay.
One Piece Episode 786 Release Date And Spoilers 
One Piece episode 786 will be aired on April 30, 2017, at 9:30 am JST on Fuji TV. The next episode is titled as "Totto Land! Emperor Big Mom Appears!" and as its title suggests, it will focus on the Yonko Big Mom. Instead of focusing on the meeting of Luffy and Big Mom, the episode will reveal what threat the Sanji retrieval team is going to face.
Let us know if you're excited for One Piece episode 786 or not in the comments below.