Rugged phones are always welcome. A new tough cookie, BLUBOO R1 will hit the market soon. Featuring the IP68 certification makes the R1 model dustproof and waterproof to a fairly high degree. And with the sturdy build, add the shatter proof and fall proof to the list. And today, we have for you a video proving that it's all not just a PR talk, but stark facts. Checking out the video, you will be surprised to find that the R1 model is so solid and sturdy that it will effortlessly crack chestnuts open and drive in nails without any damage. As shown in the video, the R1 – capable of excellent waterproof performance – continues to function perfectly normal when being submerged in water. Its display can respond to wet hands.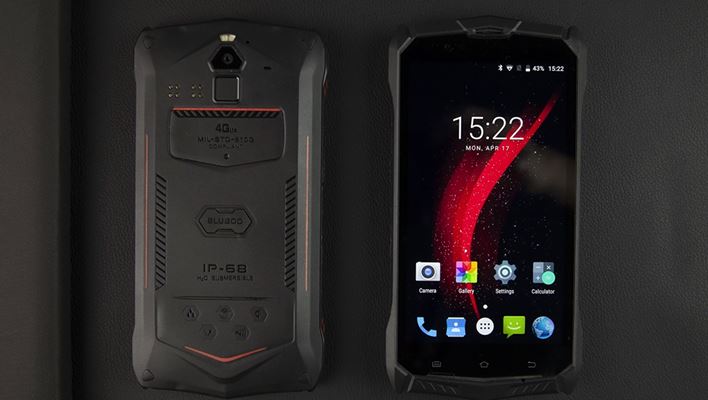 Actually, it's quite easy-peasy for the R1 to survive the tests in the video. According to BLUBOO, the R1 can withstand drops up to 2 meters and submersion up to a maximum depth of 1.5m underwater for up to 30 minutes. Its screen can be used with wet or gloved hands. The video confirms the reliability. So it's safe to say that the BLUBOO R1 is pretty safe to use during all your various outdoor activities without any excessive fear.
Aside from the IP68 certification, the R1 has a 7150mAh battery with wireless charging and fast charging support, so should be able to last roughly for several days on a single charge. The R1 also packs in a massive 4GB of RAM and 64GB of ROM expandable up to 128GB, allowing you to have enough space to store tons of photos, movies, music, and apps.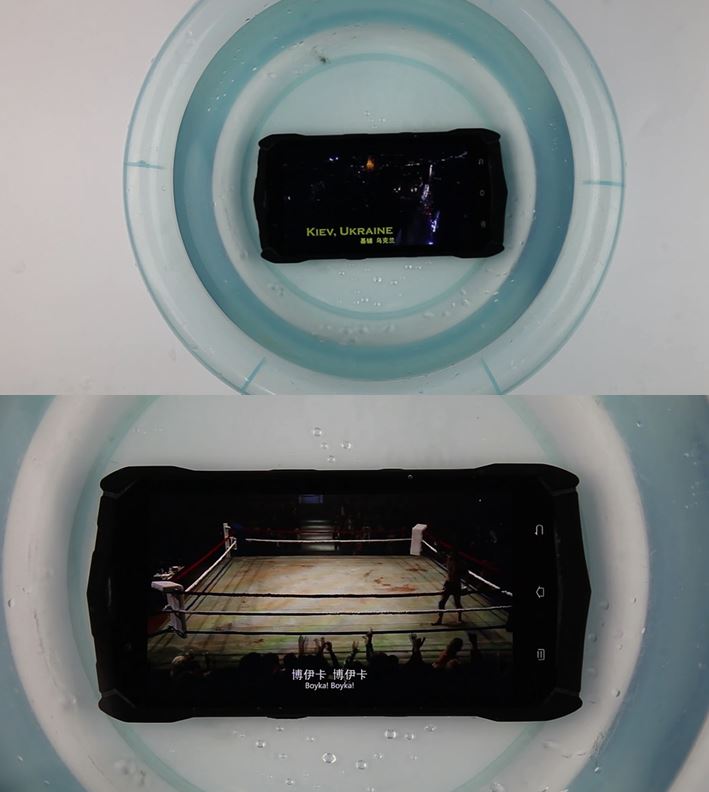 By the way, the Global Sources Mobile Electronics opens today. Both BLUBOO R1 and BLUBOO D1 with dual rear camera setup are showcased for the first time at the expo, providing a chance for the visitors to get a quick sneak peak. If you are in Hong Kong from 18th to 21st April then be sure to take time out to visit the BLUBOO booth 7K14 in AsiaWorld Expo Hall 7.