America's Got Talent Season 12 has seen so far some mind blowing performances that have amazed the judges as well as the audiences. The next round will be the Judges Cut and after which will begin the quarterfinals.
This year, former model Tyra Banks has become the new host of the show. The judge's panel includes Simon Cowell, Mel B, Heidi Klum and Howie Mandel. This season so far has aired three episodes and here are five jaw-dropping performances that will blow your mind!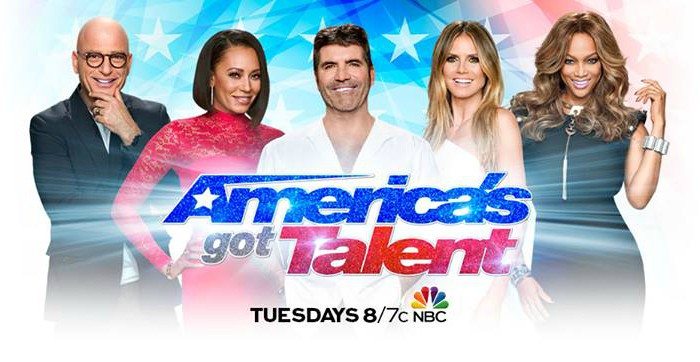 Identical Twins Magicians
In Episode 3 Tony and Jordan, the identical twins from France surprised the judges with their tricks of magic. Judge Howie Mandel was seen very impressed and even gave a standing ovation. Watch their performance below:
Christian Guardino's Golden Buzzer Performance
A 16-year-old teenager Christian Guardino appeared super nervous when he came to the stage. But when he started singing, all the judges including Judge Simon Cowell were left stunned in Episode 3.  After his performance, Judge Mandel asked him to make a wish right now. And when Christian wished to get the Golden Buzzer, Mandel pressed it immediately. Watch his performance below:
Nine Year Old Angelica Stuns Everyone
In Episode 2 of America's Got Talent Season 12, audiences witnessed a young nine-year-old girl singing like a pro! Angelica came to the stage and spoke in a gentle voice. But when she started singing "Rise Up" she was no less than a superstar! Watch her performance below:
Chemist Nick Uhas Performs Science Experiments
The act of chemist Nick Uhas in Episode 2 has been very funny and entertaining. To perform his scientific experiments, he asked Judge Mandel to volunteer on stage. What happened next? Watch it below:
AGT Premiere Saw A Talented Ventriloquist
12 years old Darci Lynne Farmer is a ventriloquist. She has been the first contestant to receive the Golden Buzzer via Mel B in Season 1. She performed with her puppet Petunia and surprised everyone with her mesmerizing singing. Watch her performance below:
America's Got Talent Season 12 airs every Tuesday on NBC.