AMD is rolling out an array of new RGB coolers for its beloved Ryzen 7 series processors — more specifically, the Ryzen 7 1800X, 1700X, and 1700. The new coolers come equipped with amazingly quiet 92 fans, as well as an enhanced cooling performance and customizable RGB lighting.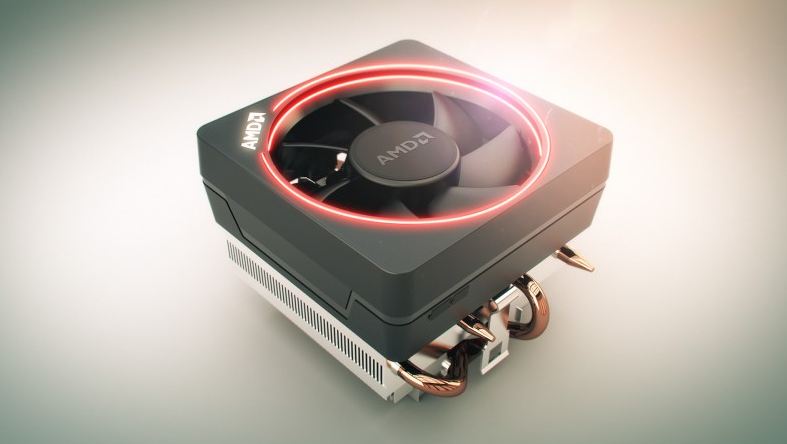 A video showing the top model of these coolers in action has already surfaced online.
Like we pointed out last week, the Ryzen 7 lineup will include three different cooling setup. These are:
140W Wraith Max RGB cooler

95W Wraith Spire RGB cooler

Without boxed cooler which will save you somewhere around $10 – $20.
[Related: First Look At AMD Ryzen 7 1800X, 1700X, 1700 Heat Dissipaters And Packaging Box]
In addition, the company will also include the option for a budget 65W Wraith Stealth cooler with no RGB lighting. In all likelihood, these will probably ship with some of the mainstream and budget Ryzen 5 and Ryzen 3 models later in the year.
Here's the video showing the new Wraith Max cooler in action:
https://youtu.be/AD8IafVDxPU
Note that you will have the option to sync your Wraith RGB cooler with other existing RGB components in your system in order to customize the lighting inside your case in whichever way you prefer. For example, the video above shows the setup adopting a "breathing" mode.
The Wraith Max cooler comes with four heat pipes made of copper. It happens to be one of the largest thermal mass in any stock processor, if not the largest. The paired-up fan is large in size, and operates with a lower RPS, thus minimizing the noise.
AMD Ryzen 7 1800X, 1700X, and 1700 CPUs will hit the store shelves on March 2, 2017.
Click here for more information on the new Ryzen chips and their performance in benchmark comparisons with Intel chips.