With the launch of LG G6, the debate for the best flagship has once again gained momentum. But the market is already flooded with equally powerful and feature-rich flagships. So, to make things clear for your next smartphone purchase here is a detailed comparison of LG G6 vs. Samsung Galaxy S7 vs. iPhone 7.
Let's hit off our comparison with the foremost thing that we see in any smartphone:
Design: LG G6 vs. Samsung Galaxy S7 vs. iPhone 7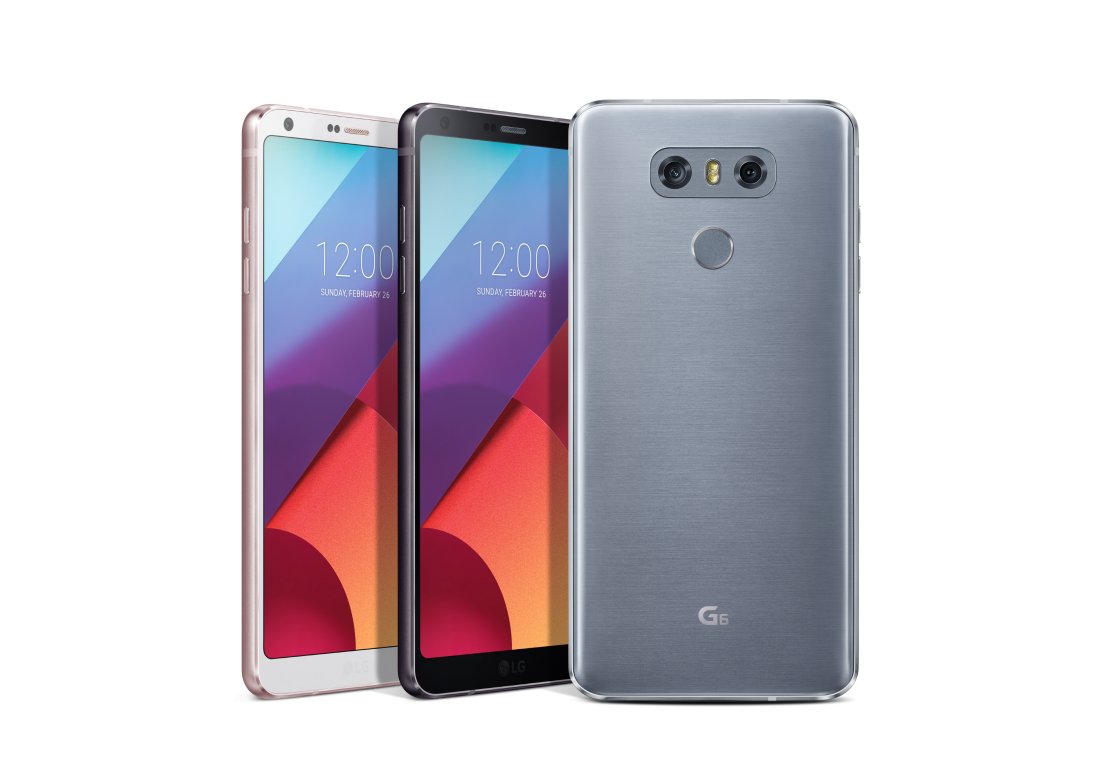 All the three smartphones have 'flagship' written all over their body, the stunning metallic body and sharp but smooth bezels shout out loud that we are a premium smartphone. This will be the first time a leading manufacturer has ditched the usual aspect ratio for its flagship. And LG did it for good, the unusual 18:9 display has almost eliminated the use of side bezel and the phone looks a beaut. To compliment the visuals, the quad-HD IPS display makes the viewing experience on LG G6 even more dazzling.
The Galaxy S7 has borrowed the best of design from its last two predecessors. The curved edges of the display seem too tempting to buy it and the water-resistant metallic body brings out the sporty guy inside you and wanna make you shoot underwater pictures. Sharpness and superb rendering of colours are all that we look for in a smartphone and throughout the years no one has even come closer to what Samsung offers in its Super AMOLED displays. On the top of that, if you get that in a quad-HD resolution with a curved display in Samsung Galaxy S7, no one can beat that.
Apple is still repeating the design it used in iPhone 6, but the little modifications had made it even chic. The Jet Black variant of iPhone 7 has started the fashion revolution. If a smartphone were to be chosen as the best for its looks it would definitely be the Jet Black variant of iPhone 7 and 7 Plus. We don't know why Apple is still stuck with standard below 1080p displays. The 4.7-inch 750p display of iPhone just finishes its job but is nothing compared to the 5.7-inch 4K display of G6 and 5.1-inch curved screen of S7.
Camera: LG G6 vs. Samsung Galaxy S7 vs. iPhone 7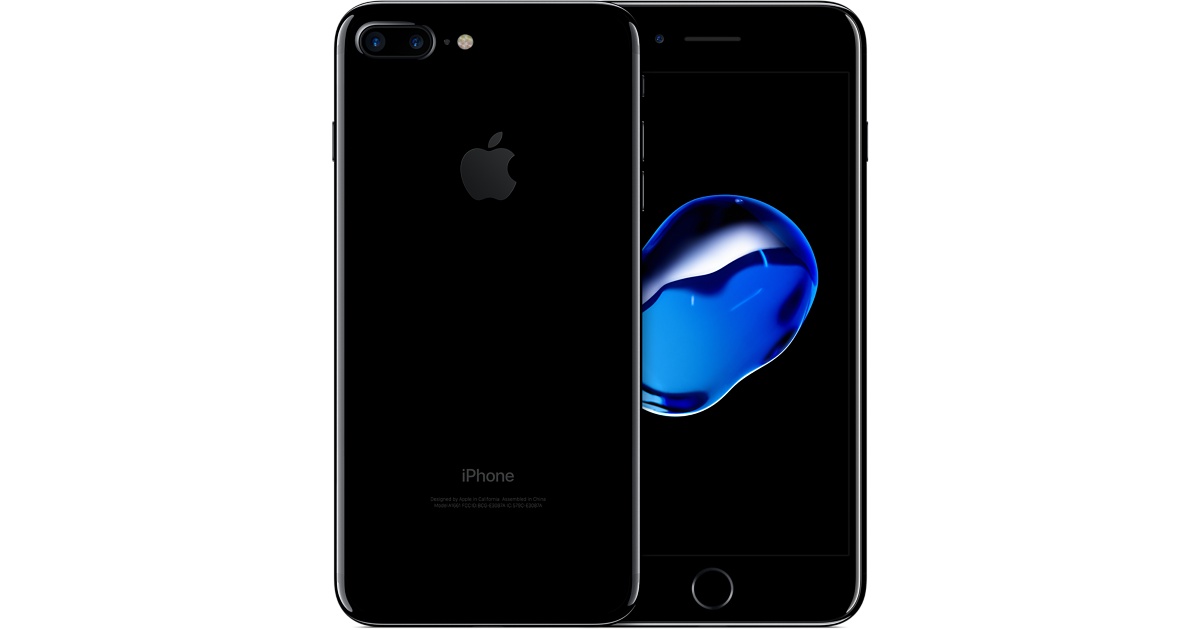 The 12-MP rear camera on Samsung Galaxy S7 has already won the best scores among the contemporary smartphones of the last year. No doubt it's one of the best camera smartphones in the market. The wider f/1.7 aperture allows more light to enter and captures stunning shots even in low-light conditions.
The dual-camera lens used in LG G6 allows users to control camera angles in hitherto unseen ways. The 75o and 1250 lens have amended the previous error that LG did with two different MP count rear lenses in LG G5. Now while capturing wider pictures LG G6 won't compromise on the quality, with its 13-Megapixel dual-lens rear camera.
I can't even contemplate how come iPhone's camera qualities have never been reproduced in premium smartphones of other manufacturers. The quick focus of the 12-MP camera of iPhone 7 enjoys quite a respectable position in the smartphone cameras fraternity. The shutter speed of iPhone 7 is undoubtedly the best among all smartphones.
Processor and memory: LG G6 vs. Samsung Galaxy S7 vs. iPhone 7

Samsung Galaxy S7 is powered by Samsung's very own Exynos 8890 processor. The Exynos 8890 turned out to be a little faster in a performance test when put against LG G5. Performance and processing is one category where users don't even feel the difference between different flagship smartphones. The 4GB RAM of Galaxy S8 performs every task without any noticeable lags. S7 comes in three 32GB, 64GB and 128 GB variant with an external memory slot with an expandable memory of 256GB.
On the other hand, iPhone 7 has the most powerful processor developed by Apple, the A10 fusion chip has already amazed us all with its benchmark readings last year. A10 is far superior to the aging Snapdragon 820 SoC and it single handly put all other contemporary flagships to shame. The 2GB RAM onboard may sound absurd today for a flagship smartphone, but the performance it delivers on iPhone 7 is unparalleled till date.
We all wished to see 835 SoC on LG G6, but when it was revealed, the disappointment that followed was unprecedented for a flagship smartphone. However, LG can be excused this one time due to the fact that the latest 835 SoC is being built by LG's market rival Samsung, so LG could not get its hands on the highly coveted processors for G6. But the 4GB RAM and Qualcomm Snapdragon 821 SoC has proved itself worthy in various hands-on videos that spawned later online. LG G6 comes in two 32GB and 64GB internal memory versions both features an empty memory slot that can be used to expand the storage up to 256GB.
Battery: LG G6 vs. Samsung Galaxy S7 vs. iPhone 7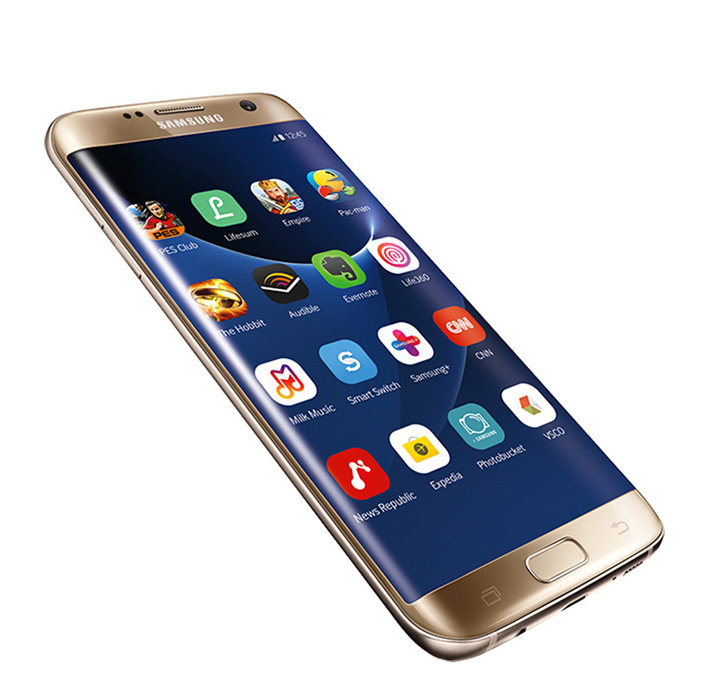 When it comes to outlasting the other two smartphones in this article LG G6 has an upper edge with its 3,300mAh battery. Though the 3,000mAh battery on Samsung Galaxy S7 comes a little second to G6 with its 3,000mAh battery, it can outlast G6 because of its smaller screen. Apple has never paid any attention to longer battery life in any of its previous smartphones. The 1,960mAh battery sounds absurd in front of a 3,300mAh battery of LG G6 but the fact that a 4.7″ 750p display is not expected to require much battery for its operation compensates Apple's absurdity.
Other Features: LG G6 vs. Samsung Galaxy S7 vs. iPhone 7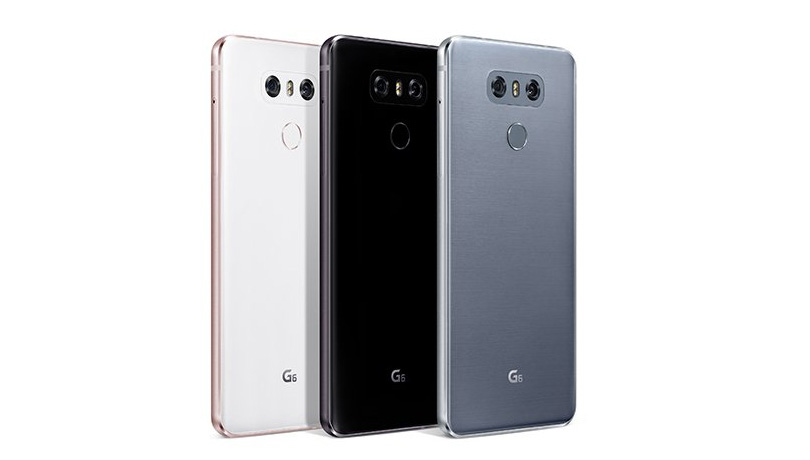 Both the LG G6 and Galaxy S7 comes with IP68 water and dust resistant certificate. Samsung's S7 comes covered with Gorilla Glass 4 whereas, G6 for unknown reasons packs Gorilla Glass 3 on its front. When iPhone 7 was launched there were rumours that it would feature the latest Corning Gorilla Glass 5 but when it actually arrived in the market the disappointment quickly followed over the use of an oleophobic coating, however it isn't as bad as the Redditors say. iPhone 7 is also dust and water resistant with IP67 certification.
Galaxy S7 was launched with Android 6.0 but later received further OS upgrades, recent being the latest Android 7.0. The demo LG G6 at the MWC 2017 had Nougat 7.0 onboard but LG has later said that the smartphone, when sold in the market, will come running 7.1 out of the box. On the other hand, iPhone 7 comes packed with the latest iOS 10 onboard. The eternal argument over which OS is best is futile. However, none can deny the fact that latest OS is always the best. So, I would recommend everyone to go with G6 and iPhone 7 because they pack the latest OS and will continue to roll out upgrades up to the next two generations.
How can one forget the "No Jack" memes storming the internet after the release of iPhone 7. There is no private enjoyment of music with iPhone unless you want to let everyone know what are you watching. However, both LG G6 and Samsung S8 comes with earphone jack and earphones packed inside the retail box.
Overall: LG G6 vs. Samsung Galaxy S7 vs. iPhone 7
No doubt that Samsung has remained the unchallengeable rival for any Android smartphone but with Note 7 fiasco last year Samsung had experienced a steep decline in its popularity. However, Samsung is already in line to regain the lost trust of its customers with the upcoming Galaxy S8. Even LG has amended its previous wrongs from LG G5 with LG G6 by focusing its efforts on the smartphone itself instead of the detachable mods. No doubt iPhone 7 comes with the richest app store ever but there is no dearth of apps on Play Store too. Sonner or later, same applications make their debut on the Play Store for Android devices. However, no one can deny the fact that it's the best iPhone in the market.
As is the case with every other gadget in a perfectly competitive market, almost every manufacturer has a smartphone that can put any other smartphone to shame in one or the other category. It's a pretty difficult task to determine who will come out as best in LG G6 vs. Samsung Galaxy S7 vs. iPhone 7 without being biased towards any of the three smartphones. So first determine what exactly are you looking for in your next flagship smartphone, match your demands with what these smartphones are offering and buy that one which fulfils most of your demands.