The highly anticipated first episode of the seventh season has answered the big question.
The new season of HBO fiction based on the comic by Robert Kirkman brought together more than 17 million viewers.
The expected seventh season of  The Walking Dead released on Sunday. A batch of episodes that comes after months of rumors and theories about the identity of the victim of Negan, which ultimately ended up being both. How could it be otherwise, zombie fiction HBO has returned to record and more than 17 million viewers, a surprising fact that proves the great effect that the series has at all.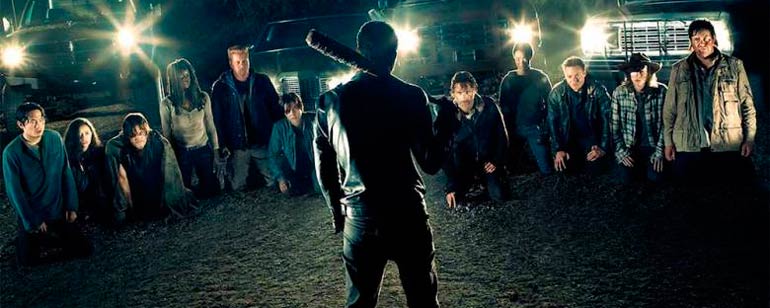 There are two moments that have captured the attention by the public and have raised hackles because it explicit that are: the death of Abraham and Glenn. In both cases, Negan killed the characters hitting them on the head with his bat -Lucille-, hit them until the head is completely shattered them. 
Of these two murders, which has perhaps more shocked the audience has been to Glenn, both the form and the background, as it is one of the classic characters from the series, he appeared on the first episode and has survived since then all sorts of villains, but has not been able to Negan.
In Instagram account of a fan of the series called twdrevengefan4life, they have published several pictures of makeup process actor Steven Yeun that will leave an impact on you.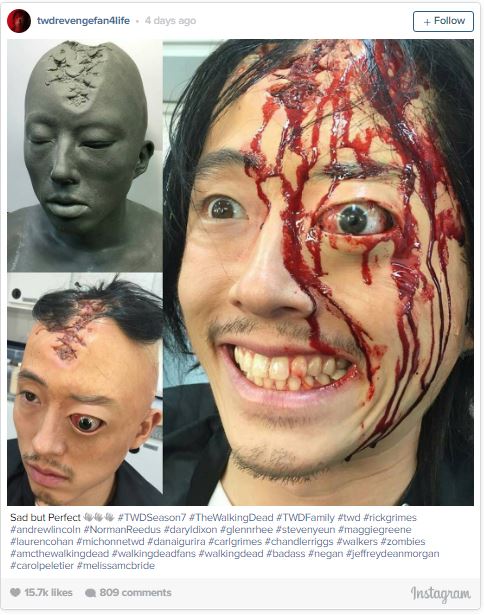 With this strong start to the season, is just wait for the next episodes are equally or more impressive with the arrival of the character of Ezekiel and the opportunity to learn more and better the great villain who plays Jeffrey Dean Morgan.
It seemed that the day would come, but yes. The highly anticipated premiere of the seventh season of  The Walking Dead has already seen the light and, as promised, the episode "The Day Will Come When You Will not Be'(7×01) has responded to the question that his followers they have been doing for months:why survivor killed Negan?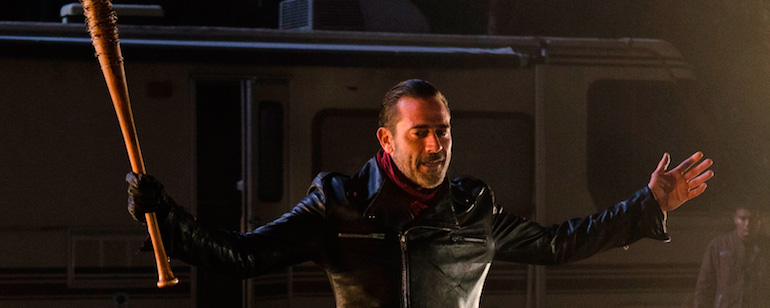 It has been almost seven months since it was issued, but it seems unlikely that viewers of the hit zombie fiction of AMC have been able to forget the outcome of the sixth season of the series, when the newcomer Negan (Jeffrey Dean Morgan) killing blows not just one of the survivors, but two of them with his bat named Lucille. 
The first victim of Negan is Abraham ( Michael Cudlitz ), who was blown alive and just head completely shattered by the bat. The second victim know only a few moments later. 
Glenn is the victim of Negan in comics of Robert Kikrman, while Abraham was noted by many as the most likely victim.
It was informed to various team members in The Walking Dead series that during this waiting time, the death of these characters will be like no other survivors, and it's no wonder. We will miss Glenn and Abraham.