The Voice Season 13 is set to have a three-night-premiere. The season begins from Sep.25 and will be followed on Sep.26 and Sep.27, 2017 on the NBC Network. Read to know more.
The NBC Network has released the fall schedule of the several returning and new shows. The Voice is one of the most popular reality singing show of this network. It is returning in Sep.2017. It will be a two-hour premiere, reported Variety.
The Season 12 of this show had its premiere in Feb.2017. The finale took place on May 23 and the winner Chris Blue from Team Alicia Keys won the prestigious prize.
The new season of Voice is likely to bring new faces of talented singers. Currently, the blind auditions are going on and fans, as well as the contestants, are attending it in large numbers.
The Judges For The Voice Season 13
Blake Shelton, Adam Levine, Miley Cyrus returns for the new season as judges, while Jennifer Hudson is the new addition to the panel. Hudson rose to fame for her performance in another reality singing show "American Idol." The Season 12 judges included Gwen Stefani, Alicia Keys, Adam Levine and Blake Shelton. Hudson is replacing the coach Gwen Stefani for The Voice Season 13.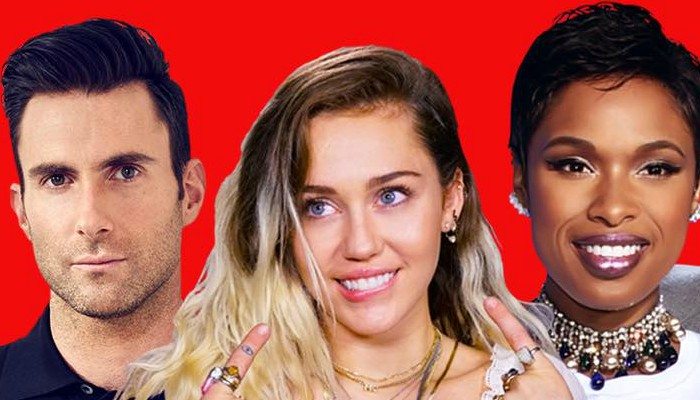 Winners Of The Voice
The Voice Season 1 began airing on April 26, 2011. Since then the show has crowned total 12 winners. Here is the list of all 12 winners as per the season. Read below:
Season 1 Winner- Javier Colon
Season 2 Winner- Jermaine Paul
Season 3 Winner- Cassadee Pope
Season 4 Winner- Danielle Bradbery
Season 5 Winner- Tessanne Chin
Season 6 Winner- Josh Kaufman
Season 7 Winner- Craig Wayne Boyd
Season 8 Winner- Sawyer Fredericks
Season 9 Winner- Jordan Smith
Season 10 Winner- Alisan Porter
Season 11 Winner- Sundance Head
Season 12 Winner- Chris Blue
The Voice Season 13 is set to premiere on Sep.25, 2017 at 8 PM.