The Voice Season 12 finale is scheduled next week. The winner of this prestigious title will be revealed on May 23 (Tuesday) of this month. But the actual contest starts from May 22 (Monday).
This season of The Voice has seen a series of powerful performances from the contestants. Out of which only lucky four have managed to reach the finals. They are Chris Blue (Team Alicia), Jesse Larson (Team Adam), Lauren Duski and Aliyah Moulden (Team Blake).
The frontrunner coach for Season 12 is without any doubt, Team Blake. He is leading the race with two contestants of him reaching the finale. While Blake's girlfriend Gwen Stefani (Who has been the fourth coach on Season 12) had to end her journey as her remaining two contestants were eliminated in the semifinals.
Speculations are rife that Team Blake who has the highest winning record so far might win The Voice Season 12. This possibility cannot be ignored because his both remaining female contestants are leading the race from the front.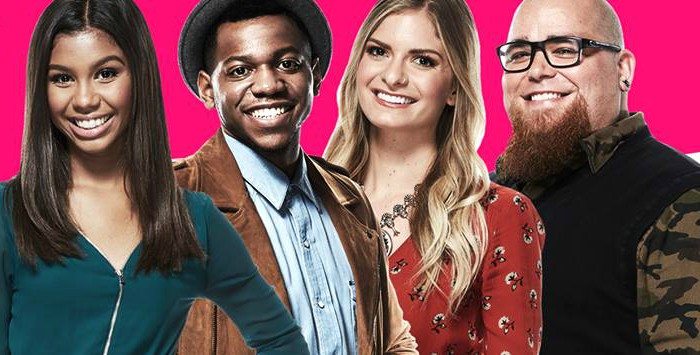 Lauren Duski, she has been phenomenal throughout the season. Her songs have charted within the top 10 and have earned her the vote multiplying bonuses almost every time. To conclude with this week's performance with the track "Ghost in This House" reaching #1, reported GoldDerby.
On the other hand, contestant Aliyah Moulden is also not much behind in this competition. Every time she surprises the audience with her sensational singing performances. From what she was at the beginning of this season and her growth as she reaches the finale have been tremendous.
Team Alicia's Chris Blue is perhaps one of the most favorite contestants to win season 12 of The Voice. His strength is the way he captivates the audiences in every performance. For instance, the top 10 performance of Bruno Mars's song '24K Magic' enthralled the audience who constantly cheered for him. Moreover, since securing his position in the Top 10, Blue has never made it to the bottom two/three. He has received massive public appreciation in the form of votes.
And last but not the least contestant Jesse Larson from Team Adam just cannot be ignored. He holds every potential to win The Voice Season 12, especially after seeing the support of the audience for Larson in the semifinals knockout round. Where most viewers felt Larson may not make it to the Top 4, he has broken the barriers and risen like a star!
The Voice Season 12 Finale Details
As mentioned earlier, May 22 will see the live performance of the Top 4. The finale part one will start from 8 – 10 p.m. ET/PT time and part two will start from 9 – 11 p.m. ET/PT on Tuesday, May 23, as per media reports. Tuesday is the same day when the winner of The Voice Season 12 will be announced.