The first screenshots of the VLC Windows 10 Universal App have surfaced online and it looks pretty cool. VLC Media Player is one of the most popular video players that are available now and is found on almost all the platforms. It is also famous for its ability to play almost all the formats thrown at it. The UI looks really intuitive and straightforward and will run on all the devices that run Windows 10. The semi-transparent UI has the album art in the background with a low opacity to give a more personal look.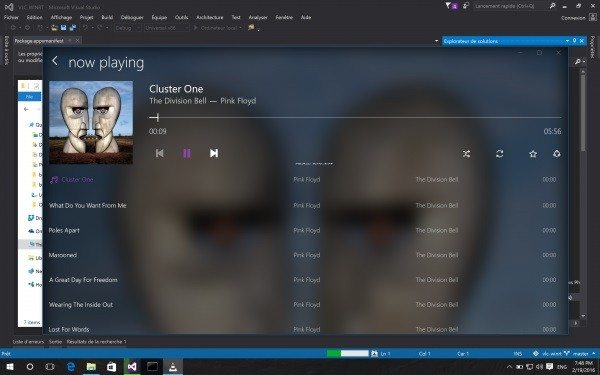 Even though it is very early for any confirmations, the developers at VLC have stated that they will be working on the VLC Windows 10 Universal App, but only once they are fully done with the Windows 8.1 version. VideoLan developer Thomas Nigro said that they will start the work on the Universal App once they've released a stable final version for Windows 8.1 users who won't receive Windows 10. As of now no official date has been given for the release of the Universal App, but let's hope that they will release it soon.
The Universal App was tested on a PC and tablet based on x86 architecture and an ARM based smartphone. The string of updates that has been given out to the Windows 8.1 version of VLC is just confirmation to the fact that the Universal App will be released soon. More news about the app will be coming sometime in March, as confirmed by the developers.