Because of busy shipping that's likely to happen the end of this year, Vkworld will be hosting its Christmas promotion well in advance. The promotion started on 8th December and will go on till 24th December. There are altogether 11 models in the promotion and Vkworld will offer up to 28% discount for all mobile phones. There are ample stocks for all models right now and will be shipped instantly. This is the right time to make use of the 28% discount Christmas sale!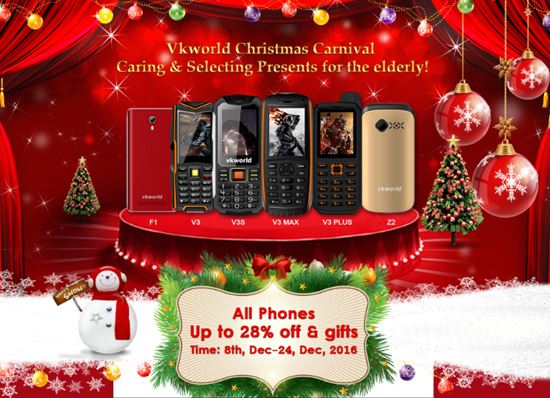 As part of Christmas carnival, Vkworld T6 is available for just $89.99. The T6 features a 6-inch IPS display with blue light technology and 2.5D Corning Gorilla Glass, 2GB RAM, 16GB internal storage and is fueled by 3000mAh battery. It sports a 13MP primary camera and 8MP front camera.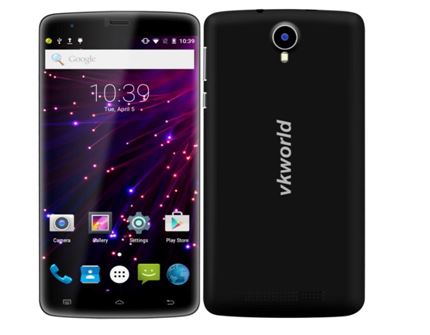 The Vkworld T3 is available for just $69.99. It features a big speaker.  In fact, it claims to have the biggest speaker ever found on a smartphone, with sound that blows your mind away. You can enjoy unbelievably high volume, rich sound performance, authentic audio effect and deep bass. T3 comes with 5-inch display, 2GB RAM and 16GB internal storage. The phone sports a 13MP primary camera and a 5MP front camera.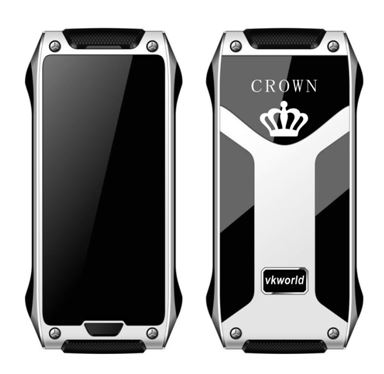 The promotion is also aiming at providing more suitable devices for the elderly. You can also get the latest Stone V3 Plus, Stone V3 Max and Crown V8 for just $25.99, $32.99 and $35.99. It is a great chance to buy a Christmas present for the elderly.